Q1 CRB Monitor Newsletter
Welcome to CRB Monitor's quarterly newsletter. Are you a data nerd? Enjoy keeping up with the latest cannabis headlines? Or on the lookout for industry events to improve your institution's approach to cannabis risk and compliance?
You're in the right place.
Hashing Out the Truth
CRB Monitor's database growth by the numbers.
Tier 1 Marijuana-Related Business Counts
Quarter 1 Summary: 42,965 1A MRBs + 2,581 1B MRBs = 45,546 total
1A MRB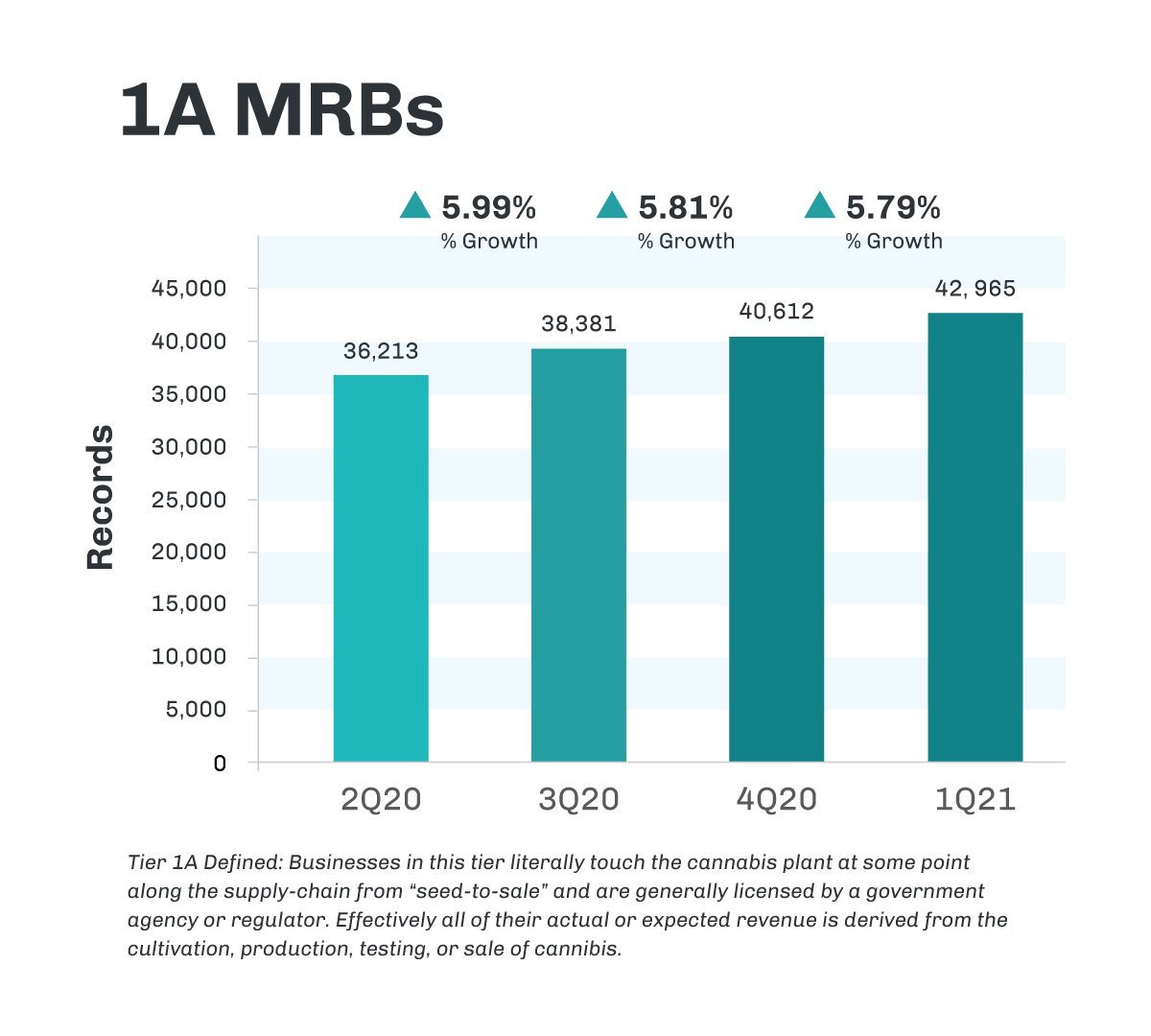 1B MRB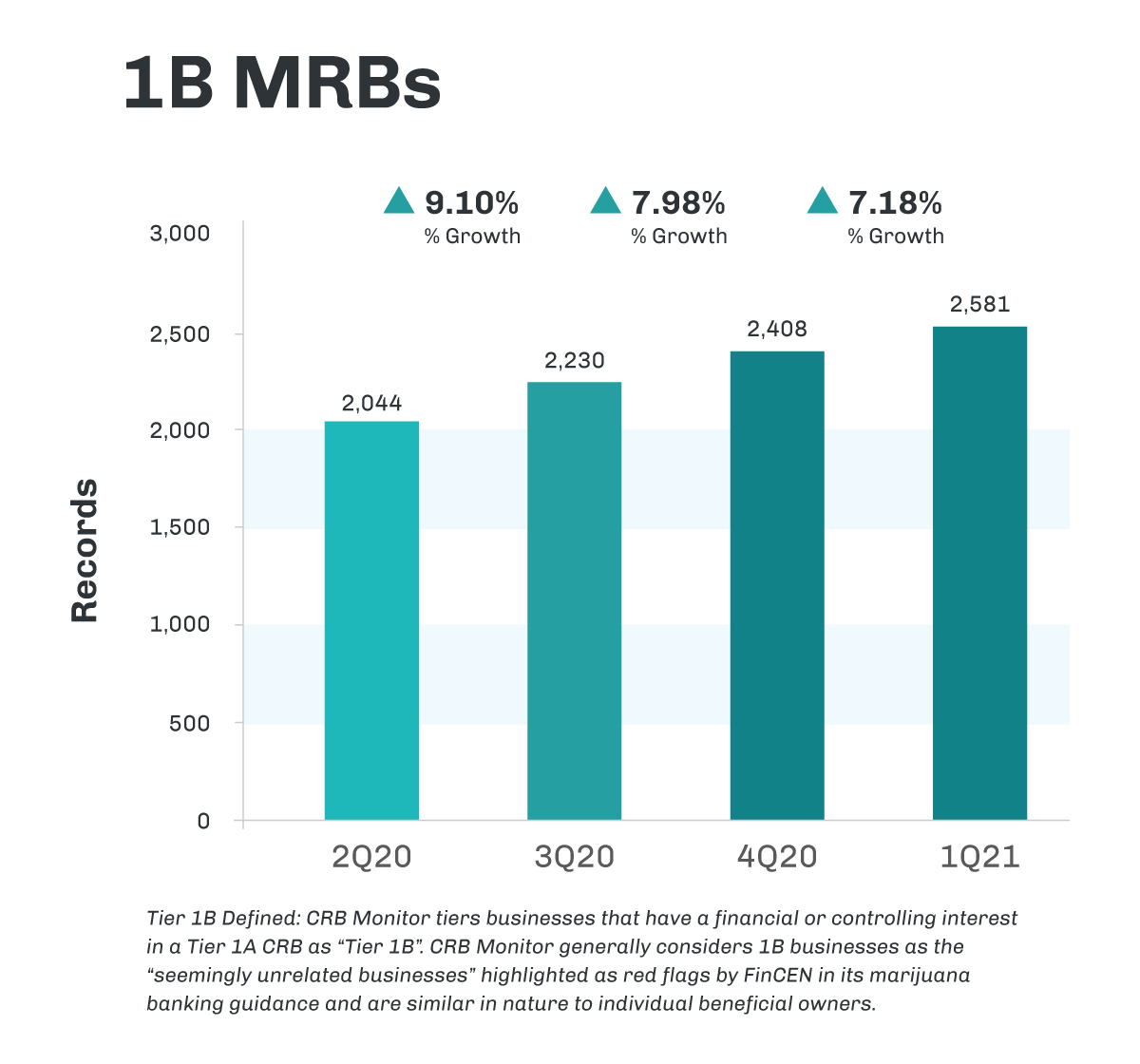 Marijuana Business Licenses Counts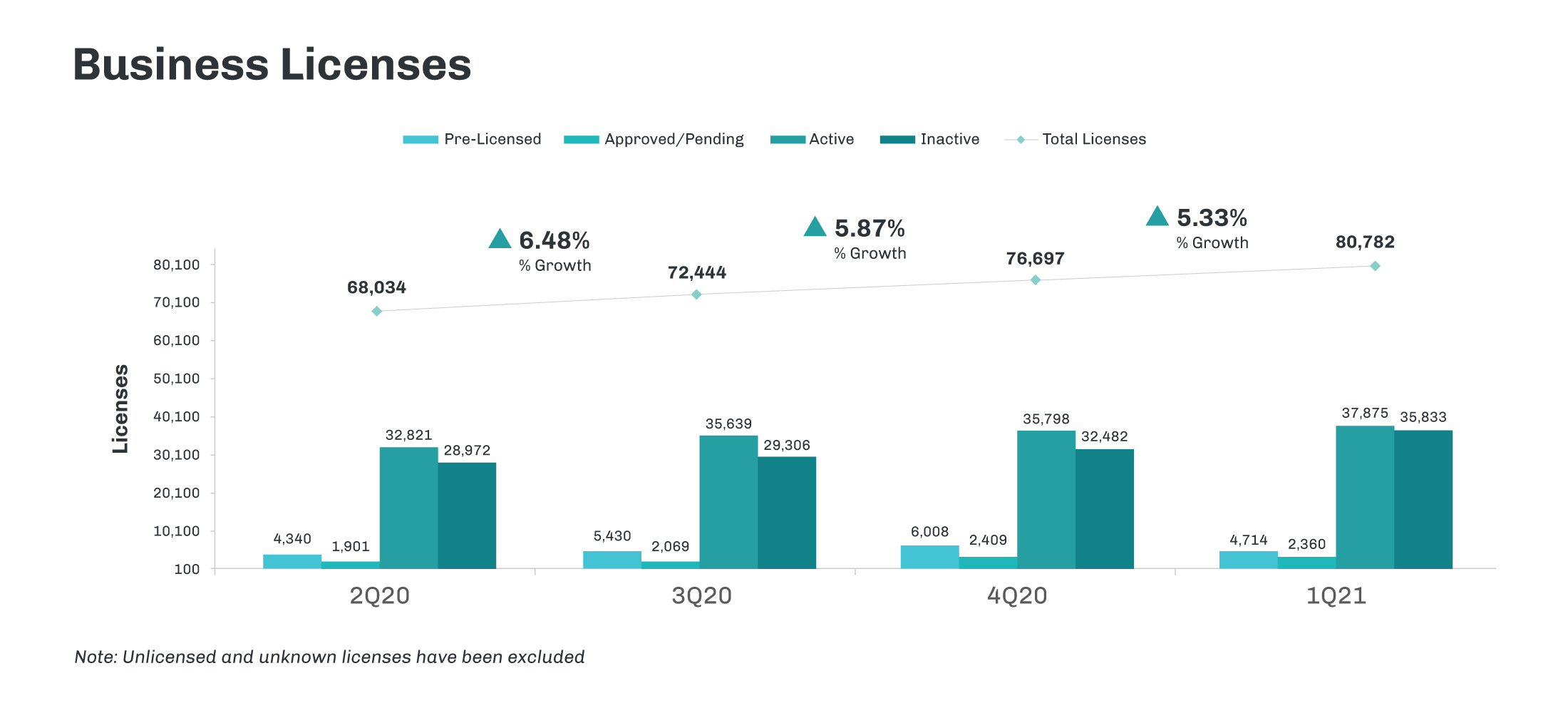 Beneficial Owner Count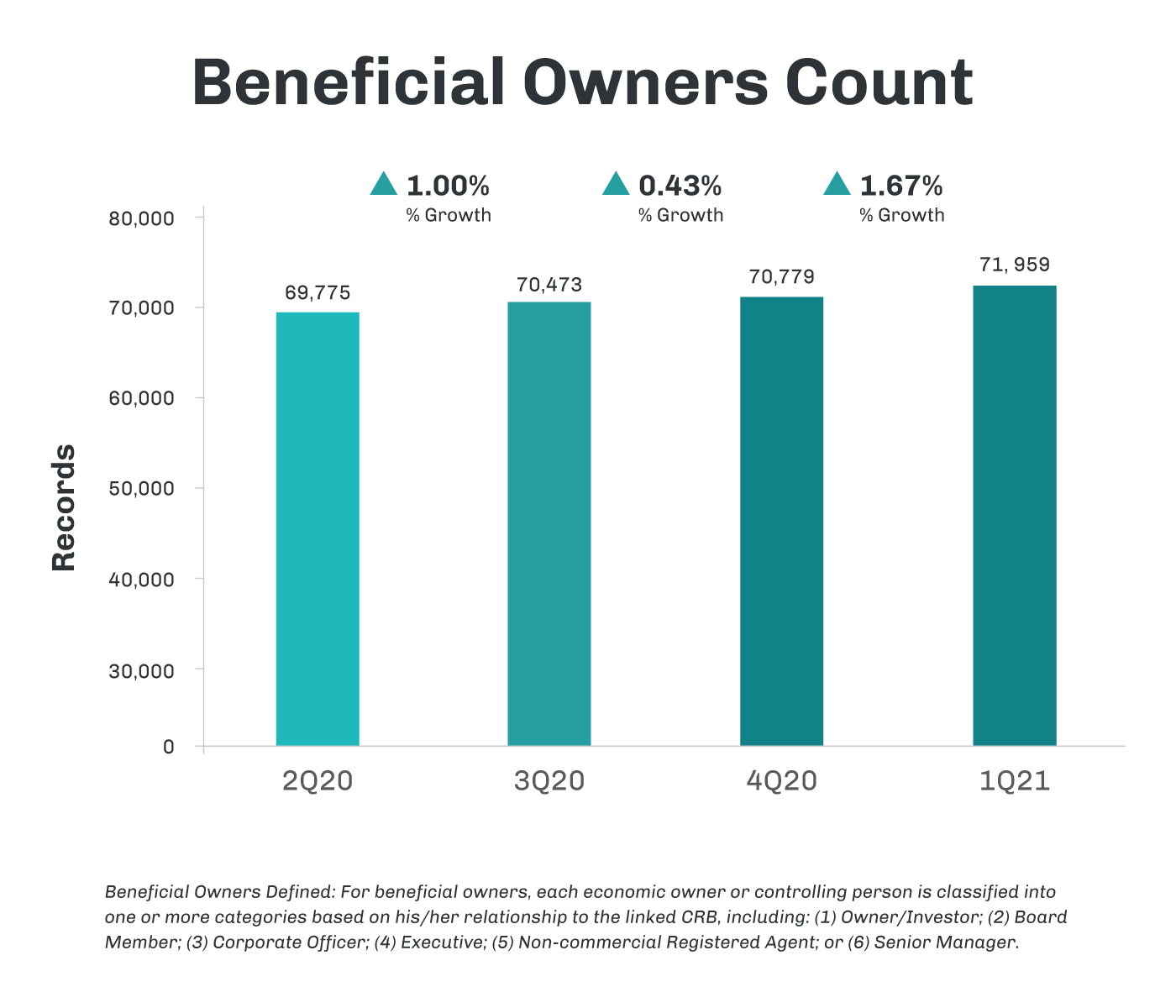 Steve's Take
Recent speaking events with Steven Kemmerling, CRB Monitor Founder and CEO.
Just the Facts
The latest articles from the CRB Monitor blog.
News of Note