The Secure and Fair Enforcement ("SAFE") Banking Act was passed by the U.S. House of Representatives on September 25, 2019, but has never been considered for a vote by the Senate. In 2020, provisions from the SAFE Banking Act were included in the Health and Economic Recovery Omnibus Emergency Solutions Act (HEROES) Act, the Covid-19 relief bill that first passed in the House in May 2020 but stalled in the Senate. After further updates, the HEROES Act was again passed by the House in October 2020, but still has not yet been voted on in the Senate. Depending on the results of Georgia's Senate run-off elections in January and/or the MORE Act (see details below), the SAFE Banking Act is generally expected to move forward either on its own or possibly as part of future COVID-19 relief bills.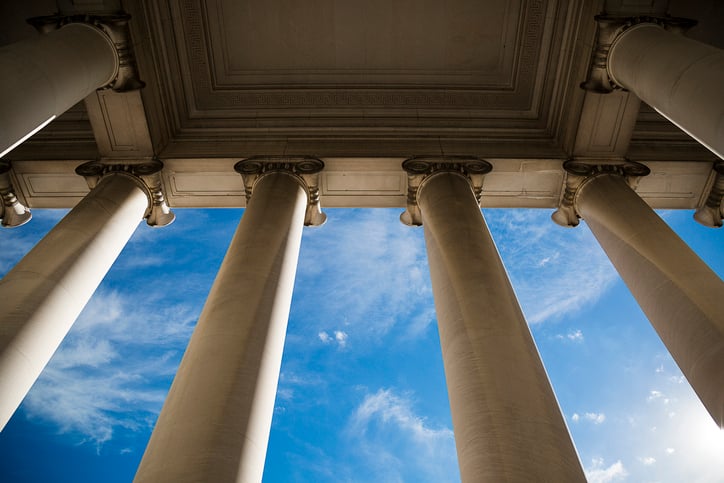 What Does the SAFE Banking Act Entail?
The SAFE Banking Act generally prohibits federal banking regulators from penalizing financial institutions (FIs) solely for providing banking services to a "cannabis-related legitimate business," including both marijuana and hemp CRBs. (If you're curious about what constitutes a "CRB" or "MRB", see our blog Defining "Cannabis-Related Business".) More specifically, the bill does not legalize marijuana on a federal level, but creates a safe harbor of sorts for FIs to offer banking to MRBs and legitimizes the proceeds from CRBs. Regardless of when or how marijuana banking reform is achieved, many cannabis industry insiders are very enthusiastic – and perhaps overly optimistic – about the potential for the SAFE Banking Act to become a panacea, resulting in immediate, systemic changes.
Here's the big question: If the SAFE Banking Act eventually becomes law, will there be an actual shift in MRB banking practices or will the industry continue to yearn for more?
FACT OR FICTION?
Here are four of the most commonly held views about the SAFE Banking Act and its potential impacts:
#1 Banking Will Be Readily Available to All MRBs: FICTION
It is highly likely that more banks will offer services to MRBs if the SAFE Banking Act becomes law. However, stringent anti-money laundering policies, including customer identification and enhanced due diligence procedures, will continue and possibly increase at FIs. The SAFE Banking Act specifically calls for the Financial Institutions Examination Council (FFIEC) to develop uniform guidance and examination procedures for those depository institutions that offer MRB banking, which may lead some FIs to remain cautious of MRB services due to additional regulatory requirements. These clarified and formalized expectations and procedures will not come without costs, as they will likely keep many, if not most, banks away from the marijuana industry.
#2 High Banking Fees Will Be Eliminated for MRBs: FICTION
While increased competition from new FIs serving the cannabis industry may drive fees somewhat lower than they are at present, it is probable that they will continue to exist and likely remain relatively high, even if the SAFE Banking Act becomes law. Anecdotally, major markets, like Colorado, California, and the northeast USA, are already experiencing an increase in MRB banking and the resulting compression in MRB banking fees.
Also, along with the new and evolving regulatory expectations, it's important to note that marijuana will remain federally illegal under the SAFE Banking Act if additional federal legalization is not passed. In this case, most FIs will likely continue to consider MRBs as higher risk. This may result in significant costs associated with AML-related risk management practices, such as ongoing and enhanced customer due diligence and transaction monitoring. Consequently, the belief that marijuana banking fees will suddenly disappear overnight is very unlikely, as is the hope that MRBs will be treated like low-risk businesses.
#3 MRBs Will No Longer Be Cash-Intensive: FICTION
One of the primary objectives of the SAFE Banking Act is to reduce the amount of cash within the cannabis industry. Although many MRBs already have access to and offer alternative payment platforms, generally relying upon ACH debit cards and/or closed-loop payment systems, a large reduction in cash used within the industry will rely on major revisions to credit card companies' policies and related standards. Presently, all major credit card networks do not knowingly allow merchants to use their payment rails to purchase marijuana.
While many advocates are hopeful that the SAFE Banking Act will lead to similar changes for the credit card companies, that is not guaranteed upon passage. Even if all the major credit cards begin to allow for marijuana transactions to occur on their networks, that does not necessarily mean that consumer payment behavior at MRB retailers will mirror that of other retailers. Many consumers may prefer to continue paying in cash to purchase marijuana, which will still be an illicit drug, to avoid a paper trail or banks tracking their purchases. As a result, the cannabis industry may continue to be cash-intensive, albeit to a lesser extent, upon passage of the SAFE Banking Act.
#4 MRBs Will Get Easy Access to Loans at Standard Interest Rates: FICTION
As with access to banking and credit card processing in general, the SAFE Banking Act will likely lead to an increase in credit availability to MRBs. However, because marijuana would remain federally illegal under the SAFE Banking Act, the underlying collateral for loans, such as equipment and/or commercial real estate, may still be considered as being used for illicit activities, if not outright illegal (e.g., marijuana inventory). More compliance and risk management concerns will likely lead to stricter underwriting practices and higher interest rates. As a result, MRB lending may continue to be considered high risk by many traditional depository institutions and to be predominantly serviced by non-bank and non-traditional lending organizations.
MORE to Come
To be clear, the SAFE Banking Act addresses several longstanding concerns within MRB banking and will undoubtedly lead to incremental improvements in access to payment services, lending, and overall banking services for the cannabis industry. However, the key to significant change for MRBs when seeking better access to financial services, at lower costs, is to shift the perceived risk of the industry. Until cannabis is fully legal at both the state and federal levels, with the passage of the MORE Act or similar legislation (see our post The MORE Act Passes in the House: Challenges Still Lie Ahead for Marijuana Banking), MRBs will likely continue to face challenges when dealing with most financial institutions. In the meantime, the SAFE Banking Act is probably not the end-all, be-all solution that many MRBs would like.
Is your compliance program backed by comprehensive data on the cannabis industry? Do you have access to reliable information about MRBs to determine your firm's level of risk exposure? Read more on our blog: You Don't Know Pot: 5 Fundamentals to Understanding, Identifying, and Monitoring for CRBs. Or visit our website to request more information and get in touch with our team.
The information provided herein presents general information and should not be relied on as legal advice. If you have specific questions regarding a fact, please consult with competent legal counsel about the facts and laws that apply.