James B. Francis, CFA
Director of Publicly Traded Securities Research, CRB Monitor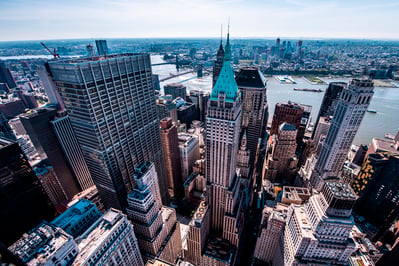 We live in a world where GDP is shrinking and unemployment remains stubbornly high amid a public health crisis that a year ago none of us could have imagined. And during the summer months of this economically-challenged pandemic year, one would expect most consumer-based industries to "hit the pause button" on corporate activity.
Despite all of this, the legal cannabis sector keeps on rolling (pun intended). The cannabis-related news cycle has become a non-stop flow of information, ranging from the ridiculous (lawsuits, stock delisting's, failed takeovers) to the sublime (joint ventures, new cannabis product launches, completed acquisitions, licensing). Keeping abreast of news related to publicly-traded cannabis businesses is not only beneficial for responsible investors and traders, it is also essential for compliance officers and risk managers at all types and sizes of financial institutions.
Driven by the requests of some of the largest custodian banks and broker-dealers in the world, in 2020, CRB Monitor developed and launched the industry-leading "Cannabis-Linked Securities" ("CLS") database. Leveraging five years of expertise and thought-leadership developed while creating our industry-leading database of 40,000+ private Tier 1 marijuana-related businesses (and 70,000 owners and executives), CRB Monitor has created the largest curated database of publicly-traded cannabis companies. Covering all types of cannabis (marijuana, hemp, CBD), all categories (Tier 1, Tier 2, Tier 3), all geographies (global – from USA to Canada to India and China), and all sizes (the largest MSOs to SPACs and tiny ancillaries you didn't even know existed), CRB Monitor's CLS database is by far the most comprehensive of its kind. Furthermore, CRB Monitor is uniquely and distinctly able to link all of the relevant publicly-traded parent companies down to each and every one of their operating, licensed subsidiaries, to provide a full-picture of each organization's exposure to cannabis in its various forms.
The CRB Monitor securities team, led by CFA and former cannabis ETF manager James Francis, evaluates thousands of news articles and regulatory filings every week so that the 1,400+ cannabis-linked issuers and securities reflect up-to-date information. From timely press releases to exchange updates in issuer names and security identifiers, CRB Monitor is an essential source of current information for investors, middle office, and back office securities professionals.
Wondering what a Tier 1, Tier 2 or Tier 3 CRB is?

See our seminal ACAMS Today white paper Defining "Marijuana-Related Business" and its update Defining "Cannabis-Related Business"
Summary of Current Cannabis-Linked Securities Database
The CRB Monitor Securities Database is organized by:
Risk Tier Assignment
Primary, Secondary, Tertiary Exchange
Security Type
License Country, Province, State
License Classification (Medical, Recreational)
For every Tier 1 issuer, CRB Monitor displays the corporate structure with active hyperlinks to the underlying, licensed subsidiaries.
The CRB Monitor Tier/Primary Exchange breakdown is as follows:
| | | | | | |
| --- | --- | --- | --- | --- | --- |
| Exchanges | Tier 1A | Tier 1B | Tier 2 | Tier 3 | Total |
| OTC | 29 | 106 | 163 | 159 | 457 |
| CSE | 14 | 159 | 44 | 38 | 255 |
| TSX-TSXV | 8 | 73 | 28 | 100 | 209 |
| NASDAQ | 6 | 16 | 29 | 74 | 125 |
| ASX | 13 | 9 | 7 | 34 | 63 |
| NYSE | 7 | 41 | 10 | 9 | 67 |
| TASE | 1 | 4 | 12 | 8 | 25 |
| Other | 9 | 41 | 15 | 84 | 149 |
| Total | 87 | 449 | 308 | 506 | 1,350 |
Source: CRB Monitor
Q3 2020 Cannabis-Linked Securities Overview
In the summer of 2020, many, if not all, businesses globally were forced to unexpectedly adjust their expectations of operations and revenue for the foreseeable future. The effects of COVID-19 were felt by companies in nearly every industry, and cannabis-related companies were no exception. With that said, in the US and Canada, medical (and eventually, recreational) cannabis companies were classified as "essential businesses" by many state governments, and dispensaries continued to operate during the pandemic.
Case in point. Trulieve Cannabis Corp. (CSE: TRUL) was one of the big winners, with its stock price gaining more than 45% in Q3 2020. Trulieve announced the expansion of its considerable footprint in the US (including FL, CA, MA, CT, PA and WV) with the opening of its 59th Florida dispensary in Fort Myers. Also performing well in Q3 was Green Thumb Industries (CSE: GTII), with its stock price up nearly 27%, as investors responded positively following second quarter revenue growth of more than 167%.
On the negative side of the news cycle, however, was Aurora Cannabis Inc. (TSX: ACB,NYSE: ACB), whose stock was in free fall and ended the quarter down more than 62%. ACB's early 2020 woes continued into the 3rd quarter as earnings continued to bleed and investors fled for the exits. Canopy Growth Corp (TSX: Weed, NYSE: CGC), the world's largest pure-play cannabis company, also struggled in the third quarter, with its share price falling more than 11%. And CBD maker Charlotte's Web Holdings, Inc. (TSX: CWEB)'s shares collapsed by nearly 40% as earnings dropped by 13% in the previous quarter.
CRB Monitor "Top 10" Tier 1 Companies – Q3 2020 Performance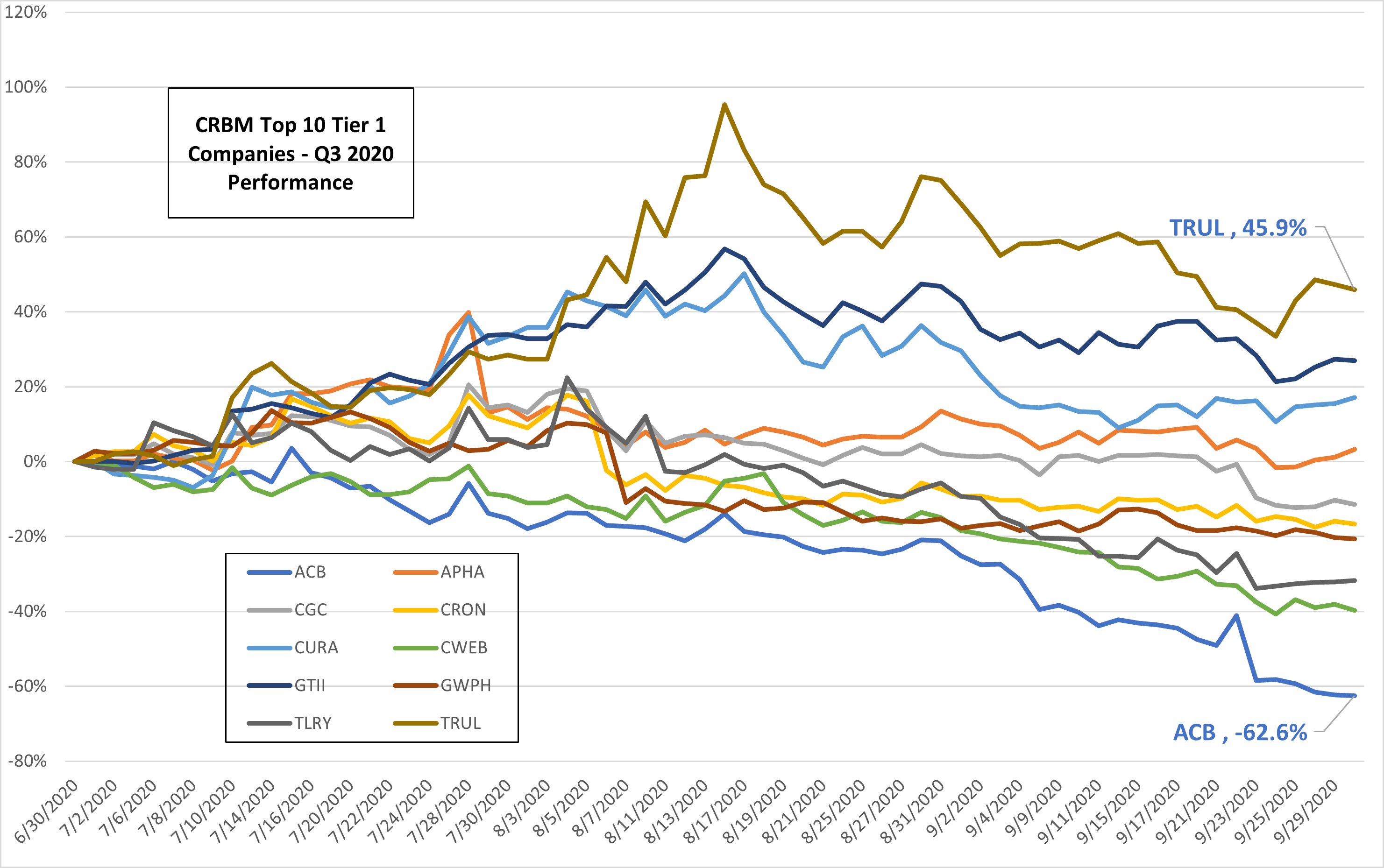 Source: CRB Monitor
Q3 2020 Cannabis Linked Securities — Updates and Additions
Of the thousands of articles and filings reviewed between July and September 2020, our research resulted in a total 1,080 updates to the CRB Monitor database (153 updates to issuers' records, 927 added news releases).
CRB Monitor Daily Database Updates - July - September 2020 (153)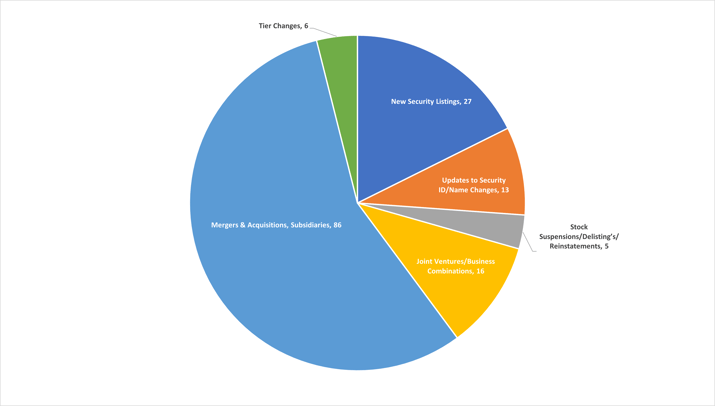 CRB Monitor Daily News Releases – July - September 2020 (927)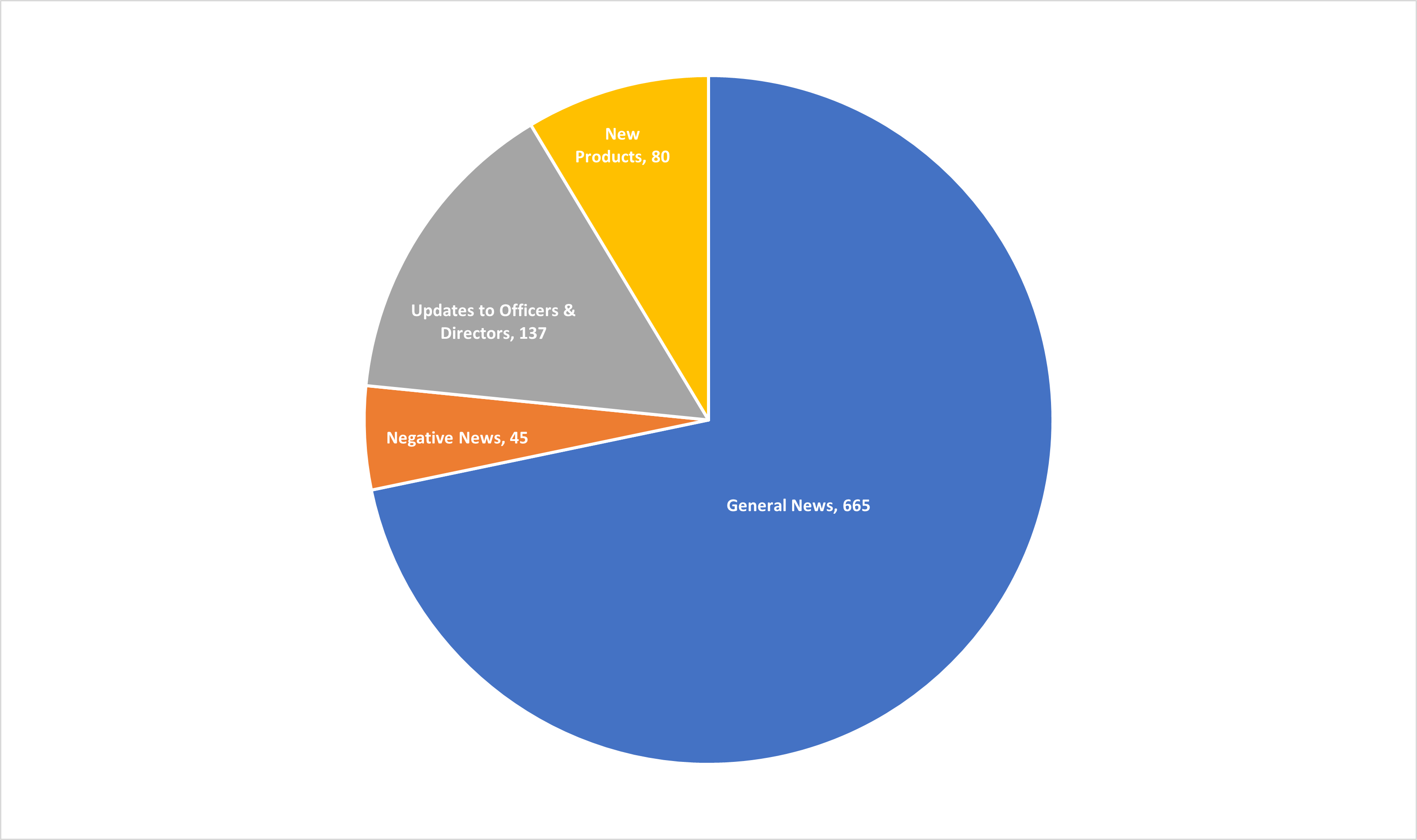 CRBs In the News
The following is a list of additional highlights from the Q3 2020 cannabis news cycle. (Parentheses) indicate CRB Monitor's proprietary Risk Tier.
July 2020
August 2020
September 2020
Interested in learning more about the CRB Monitor Securities Database? Visit our website to request more information and to get in touch with our team.
The information provided herein presents general information and should not be relied on as legal advice. If you have specific questions regarding a fact, please consult with competent legal counsel about the facts and laws that apply.