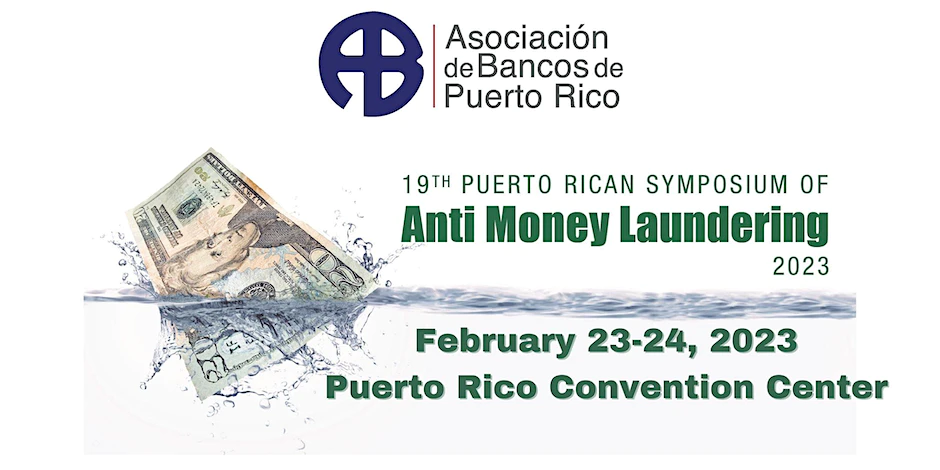 CRB Monitor CEO Steven Kemmerling will join a panel of banking compliance experts to discuss how bankers can better manage risk associated with banking cannabis-related businesses (CRBs) at the 19th Annual Puerto Rican Anti-Money Laundering Symposium, Feb. 23 in San Juan, PR. Kemmerling will address cannabis-related banking trends, risks and opportunities in Puerto Rico and mainland USA, including appropriate risk management and avoiding "willful" blindness.
Kemmerling will join Jeffrey Foltz of Banco Popular de PR and Driss Temsamani of Citigroup on the panel "Areas of Constant Risk: Crypto after FTX, Cannabis, and Cyber Security" at the event, hosted by the Asociación de Bancos de Puerto Rico. Gilberto Figueroa of GF Compliance will moderate the discussion, which will focus on the emerging and related nature of crypto, cyber security and cannabis banking risks, and the need for financial institutions to implement effective and comprehensive policies to separate good actors from the bad.
The Puerto Rico Banking Association is a non-profit entity that represents the commercial banking assets of Puerto Rico before the governmental, legislative and executive forums and before the Puerto Rican social and economic community. For more information about the conference visit the event website.
Wondering what a Tier 1, Tier 2 or Tier 3 CRB is?

See our seminal ACAMS Today white paper Defining "Marijuana-Related Business" and its update Defining "Cannabis-Related Business"