Seven years after Pennsylvania's Medical Marijuana Act went into effect, monitoring the program's effectiveness and operations has been challenging as the Pennsylvania Department of Health persistently resists releasing data to the public, even after being overruled by the state's own Office of Open Records (OOR).

Currently, three cases in which news agencies and their reporters seek aggregated data on doctor referrals to the state's medical cannabis program are pending before the Pennsylvania Commonwealth Court. In each case, the health department appealed the OOR's ruling in favor of the media, causing the news agencies and reporters to continue fighting for public information in costly court battles that have lasted years.

The department's refusal to release information on the medical cannabis program leaves banks and other service providers to the medical marijuana industry without basic information needed to confirm the business' operations or ownership status, hindering their ability to offer services while remaining compliant with the law.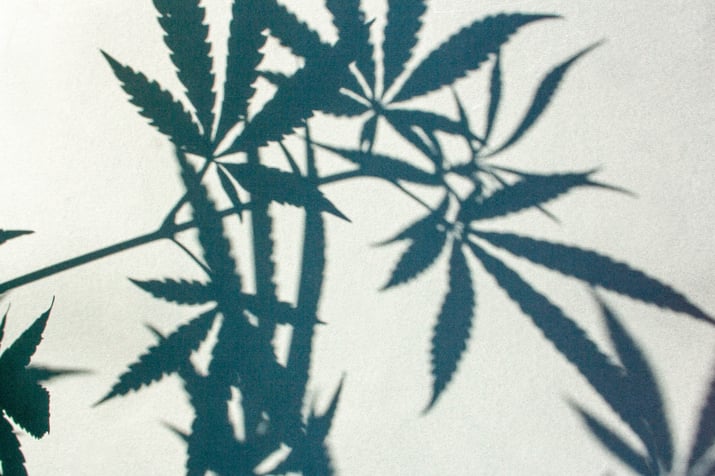 Letting the sunshine in

Pennsylvania's Medical Marijuana Act (MMA), signed by former Gov. Tom Wolf on April 17, 2016, includes a section that outlines what information is subject to the state's Right-to-Know law (RTK), which presumes all state and local government agency records are public. Under the law, the public agency bears the burden of proof that a record is exempt.

Under Section 302 of the MMA, confidential information not accessible under the RTK law includes "all information obtained by the department relating to patients," including:

Individual identifying information about patients and caregivers
Certifications issued by registered physicians
Information on medical marijuana identification cards and related to an individual's serious medical condition that qualifies them for the card
The types of information that are explicitly public include:

Permit applications to dispense, grow and process medical marijuana
The names, business addresses and medical credentials of physicians registered under the MMA
Penalty and disciplinary information against registered physicians, dispensaries and entities authorized to grow and process marijuana
Public requests that fall between the lines are frequently refused by the department, requiring the requestors to appeal to the OOR. In 2022, the Department of Health ranked third after the Department of Corrections and state police, with 46 appeals, according to the OOR's annual report. In 2021, there were 67.

The Department of Health has been "insane" and "over the top," in how it enforces its administration of the department, said attorney Joshua Bonn, who represented PennLive, the online arm of Mechanicsburg's Patriot-News newspaper, in a five-year fight to obtain cannabis business records from the department.

Shining a spotlight on the MMJ information

One of the most prolific users of the RTKL is reporter Ed Mahon of Spotlight PA, a non-profit investigative news collaboration of Pennsylvania's largest news outlets, including PennLive and The Philadelphia Inquirer newspaper. Since the MMA was passed, he has appealed 12 information requests to the OOR, some of which were denied in whole or in part.

Mahon told CRB Monitor that the health department sometimes releases information when requested. But other times, the department pushes the fight. Last year, Mahon and Spotlight won access to aggregated data after a lengthy battle with the health department, in which the agency appealed a finding by the OOR to the state's Commonwealth Court.

In June 2021, after the health department added anxiety as a medical condition that would qualify for a patient access card, Mahon requested a breakdown of how many people had certifications for each qualifying condition. He also asked for records about how the health department tracks the use of the medical marijuana program.

The health department refused to release the information, claiming it falls under the Section 302(a) confidentiality clause. It also claimed the department didn't have written policies and procedures for tracking the use of the program.

Spotlight PA and Mahon appealed to the OOR, which ruled in its favor. The department then took the matter to court.

Attorney Paula Knudsen Burke of the Reporters Committee for Freedom of the Press represented Spotlight PA and Mahon pro bono.

In August 2022, the court ruled partially in favor of Mahon and Spotlight PA. It acknowledged that there was a lack of evidence that the department had written policies about the medical marijuana program and reversed the OOR's ruling to release them.

But the three-judge panel ruled the aggregated permit data was subject to disclosure. Senior Judge Bonnie Brigance Leadbetter said that Section 302(a) is "a narrower, more specific provision" that protects only patient information. "Section 302(a) by its own terms does not make all information, such as reports, confidential."

Spotlight PA received the data it sought, and Mahon wrote an investigative report in January that found anxiety disorders were a factor in 60% of 385,000 medical marijuana permits issued in 2021.

Health department continues to fight release of aggregated data

Despite the court ruling against the department over aggregated patient data, three other cases languish in court.

In October, Spotlight PA and Mahon requested aggregate data showing the number of medical marijuana certifications issued by each approved practitioner, and by one doctor in particular, whom they said the health department has accused of violating state regulations by approving patient medical marijuana certifications without looking at their records. Mahon also requested a list of individual certifications with personal identifying information redacted.

Again, the health department claimed the information was confidential under 302(a). This time, the OOR granted the release of the aggregated data showing the number of certifications issued by each practitioner, but it said the list of individual certifications is confidential and not subject to release.

Still, the department appealed the ruling on doctor certifications.

Knudsen Burke said the department wants a court order because it believes releasing the information could subject it to prosecution.

"To me, [the information request] is in line with what the court ruled in the first Mahon case. It's a little bit surprising," she said.

However, both sides filed a joint motion In March to stay these cases until the court rules on an earlier, similar appeal, Pennsylvania Department of Health v. John Finnerty and CNHI Newspapers.

John Finnerty, in August 2021, then a reporter for CNHI Newspapers, also sought "records showing the number of certifications issued this year provided by each physician that certifies medical marijuana patients." The department denied that request, and the OOR overruled.

The health department appealed the case to Commonwealth Court. But having no legal representation, neither CNHI nor John, who was no longer working for CNHI in March 2022, filed response briefs. As of July 6, the case awaits a decision based upon the briefs submitted by the health department and OOR.

But this wasn't the first case involving Finnerty and CNHI. The OOR had already ruled in their favor in a previous request for simply the number of medical marijuana patients by county.

"It is difficult to believe that the General Assembly intended the release of aggregate data concerning the medical marijuana program to be a crime, and the context of Section 302 does not support the Department's broad interpretation," the OOR said in that July 2021 decision.

The OOR statement was cited by the Commonwealth Court when ruling in favor of Spotlight PA in August.

Licensed business info also in the dark

While the above cases involve data about patients and doctors, the health department has also gone to great lengths to withhold information about medical marijuana business license applications.

Reporter Wallace McKelvey and PennLive's Patriot-News took their request for public information to the Supreme Court of Pennsylvania. In 2017, McKelvey requested all applications submitted for medical marijuana grower/processor and dispensary permits.

The health department partially denied the request saying they were still reviewing applications, but the approved applications were available online.

However, much of the published information was heavily redacted. The department allowed the applicants to selectively redact information from public view, and the department made further redactions before posting them.

McKelvey and PennLive appealed to the OOR, limiting the records they were seeking to six applications from five cannabis companies: Mission Pennsylvania, KW Ventures Holding, Cresco Yeltrah, SMPD Manufacturing/SMPB Retail (dba Harvest) and Terrapin Investment Fund.

In this case, the health department argued records excluded from the public record included:

Personal identifying information about individuals under privacy protections of the Pennsylvania Constitution and Fourth Amendment of the U.S. Constitution
Trade secrets, confidential proprietary information or financial records related to a third party
Records that would create a reasonable risk of endangering the safety or security of a building if disclosed
The five businesses PennLive pursued had redacted nearly the entirety of their lengthy applications, roughly 3,600 pages in total.

The OOR required the health department to justify the redactions under the RTK law. The department revised some of the redacted applications and exemption logs. It reiterated its argument in support of the remaining redactions. Terrapin and Cresco also filed arguments in support of the redactions. Harvest filed an affidavit, but it was late and not considered by the OOR.

The OOR in January 2018 ordered the release of most information to PennLive except for certain personal information and Terrapin's claimed trade secrets. The health department, along with the applicants, appealed to the Commonwealth Court, which upheld most of OOR's ruling. It allowed redaction of specified facility and systems security information for all applicants.

Again, the health department and applicants appealed to the state Supreme Court, which mostly affirmed the OOR's and Commonwealth Court's ruling. In July 2021, the Supreme Court kicked the case back to the Commonwealth Court to reconsider Terrapin's redaction of financial information.

The court majority said, "We hold that the OOR and the Commonwealth Court did not appreciate the potentially intertwined nature of confidential financial information and safety and security information in the medical marijuana industry, and did not fully consider whether Terrapin's assertions regarding its financial information satisfied the confidential proprietary information and facility security exemptions."

The Commonwealth Court, in turn, remanded it to the OOR. In March 2022, five years after its initial RTK request and receiving access to most of the information it originally sought, McKelvey and PennLive declined any further challenge to Terrapin's redactions.

"The Supreme Court's decision empowers the public to scrutinize the entities that secured permits to manufacture and dispense medical marijuana," Bonn, with the law firm Nauman, Smith, Shissler & Hall, said in an email.

"Public oversight is necessary to ensure such entities are capable of manufacturing and dispensing medical marijuana in a safe and secure manner, and to deter participation by individuals or entities with histories of criminal or regulatory sanctions," he continued. "The Department of Health's attempts to shield such information from public view erodes public confidence in the Department's oversight of the industry and exposes the industry to undue criticism."

Waiting in the shadows

Pennsylvania Department of Health spokesman Mark O'Neill said in an email that the department does not comment on pending litigation. He did not respond to follow-up questions on why the department generally appeals OOR decisions to court, and how much these appeals have cost state taxpayers.

But for now, absent a ruling in the pending Finnerty and Mahon cases, the department is not releasing the information about doctor recommendations.

Mahon said it's been frustrating to have delays in obtaining public records. But being that "we're not a giant newsroom," having the free legal assistance of Knudsen Burke and the Reporters Committee for Freedom of the Press has been "ginormous."

As current Gov. Josh Shapiro pushes toward adult use of marijuana, Knudsen Burke and Mahon stressed how access to medical marijuana records is in the public interest.

"At some point, the court will have to give more guidance," said Knudsen Burke, noting that the OOR keeps ruling in favor of requestors. "How are we supposed to know how this law is working without public information?"

"We're using the information to help people understand the program," Mahon said. "We're trying to examine what's working well, what's not working well, and where things can be improved."



-- Maria Brosnan Liebel, CRB Monitor News