The Oklahoma Medical Marijuana Authority's (OMMA) ongoing quest to rein in its over-stuffed cannabis market continued last week as it filed 165 petitions to revoke cultivation licenses for failing to post proper signage.
OMMA filed the petitions Oct. 31, roughly one year after the new sign requirements went into effect, as per Senate Bill 1737. Those petitions will have hearings in front of the State's Department of Health to determine whether full revocation is appropriate, rather than fines or suspensions.
The law requires all commercial growers to post signage at the perimeter of their property, as of Nov. 1, 2022. The sign must be at least 18 inches by 24 inches, have standardized black font at least two inches tall on a white background, and include the business name, physical address, phone number and OMMA license number, according to OMMA's press release announcing the petitions.
"When the legislature sent this mandate to the OMMA to implement, our inspectors out in the field immediately began noting which facilities were in compliance and which ones were not," said Executive Director Adria Berry in a statement. "As a regulatory body, it's our job to ensure the licensed medical marijuana industry is in compliance with state laws and regulations. Consistent regulation is essential for shaping a balanced and well-regulated cannabis market in our state. Kudos to the thousands of businesses out there that took the time to put up proper signage."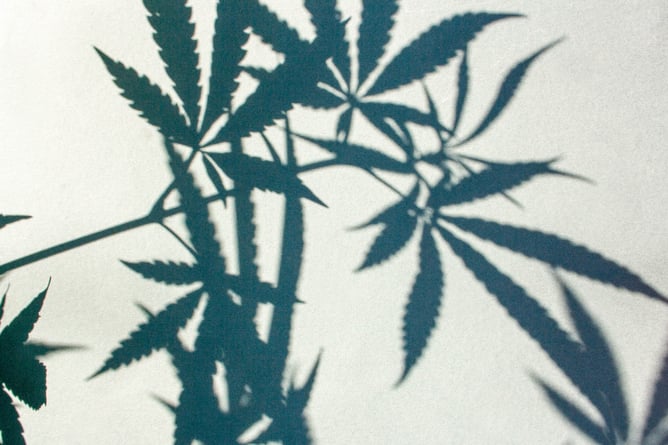 Oklahoma had 6,308 licensed growers as of Oct. 30, according to CRB Monitor data. The number of growers has consistently dropped since the state started going after illicit operations while also enforcing a moratorium on new licenses, which began Aug. 26, 2022, and is currently slated to last until August 2026.
Although no official warnings were sent to growers between the site inspections and the petitions to revoke, OMMA spokesperson Porsha Riley explained that growers received several notices about the new requirements in the year since those rules went into effect.
"We alert licenses via our website and through newsletters when laws and rules change," she said. "These signage requirements have been in place for over a year. So there was plenty of notice."
Ronald Durbin, an Oklahoma attorney representing some of the impacted operators, said that the state was looking for a reason to cite operators. In the past, inspectors would give operators the chance to correct any minor infractions while the state was still on site. This time, Durbin says that the OMMA inspectors did not allow grow site operators to correct any problems before sending them to court.
"They don't want compliance, they want the growers out of business," said Durbin.
Durbin said there were some instances where state inspectors refused to acknowledge existing signs.
"I've got five people with this sign violation that have the daggum signs," he said. "One client, his sign was lying down because it was on a fence that went down in a storm. Now that guy has to spend thousands of dollars on a lawyer."
In other cases, Durbin claims that operators were sometimes cited for not having a sign at their entrance, because inspectors misidentified which entrance was the main one.
"It's ridiculous," he said. "They're trying to shut them down for the piddliest thing."
Crackdown on illegal activity continues
The larger crackdown on illegal cannabis activity in Oklahoma has been going on for over a year, after the state started busting attorneys who were allegedly using straw buyers to allow out-of-state operators to come in and potentially traffic illicit cannabis outside of Oklahoma.
OMMA recently announced a prior round of petitions against 161 licensed dispensaries that allegedly exceeded daily customer sale limits.
Durbin was also skeptical about that enforcement action.
"Their wonderful Metrc system is supposed to prevent people from doing that," he said. "If the system is not catching it, what's wrong with the system?"
The hearings for those petitions began Nov. 8, and the determinations have yet to be released, according to Riley.
"They're still pending litigation," she said.
Riley also noted that any impact on the state's overall canopy would be unknown until the state knows how many of the 165 grow sites will actually lose their licenses. That loss will come from a much larger pool of over 5,000 licenses, each of which could grow between 10,000 and 100,000 square feet of canopy, depending on the license tier.
"We have over 5,000 licensed grow facilities, So that was just 165 out of the 5,000-plus," she said "As far as that impact, we won't really know until those cases reach the end."
-- Zack Huffman, CRB Monitor News