In a dramatic reversal, regulators in New Jersey voted 4-1 Monday afternoon to renew Curaleaf's adult-use licenses, up-ending their previous denial days earlier during an April 13 meeting of the state Cannabis Regulatory Commission.
The approval came with strings attached.
"Curaleaf shall provide the board with evidence of good faith efforts to negotiate for a collective bargaining agreement at each facility. Curaleaf shall attest under oath to its activities and tactics and the entity will also produce requested records or documents to the board that concern its intentions to modify their New Jersey operations," said CRC Chair Dianna Houenou.
Curaleaf has until the CRC's next regular meeting to provide the requested evidence and documentation, currently scheduled for June 1, when the renewals could be revisited.
The CRC voted to hold an emergency meeting on Monday in response to Curaleaf filing a motion to stay the CRC's April 13 decision. With Monday's approval, that motion is now moot, according to Houenou.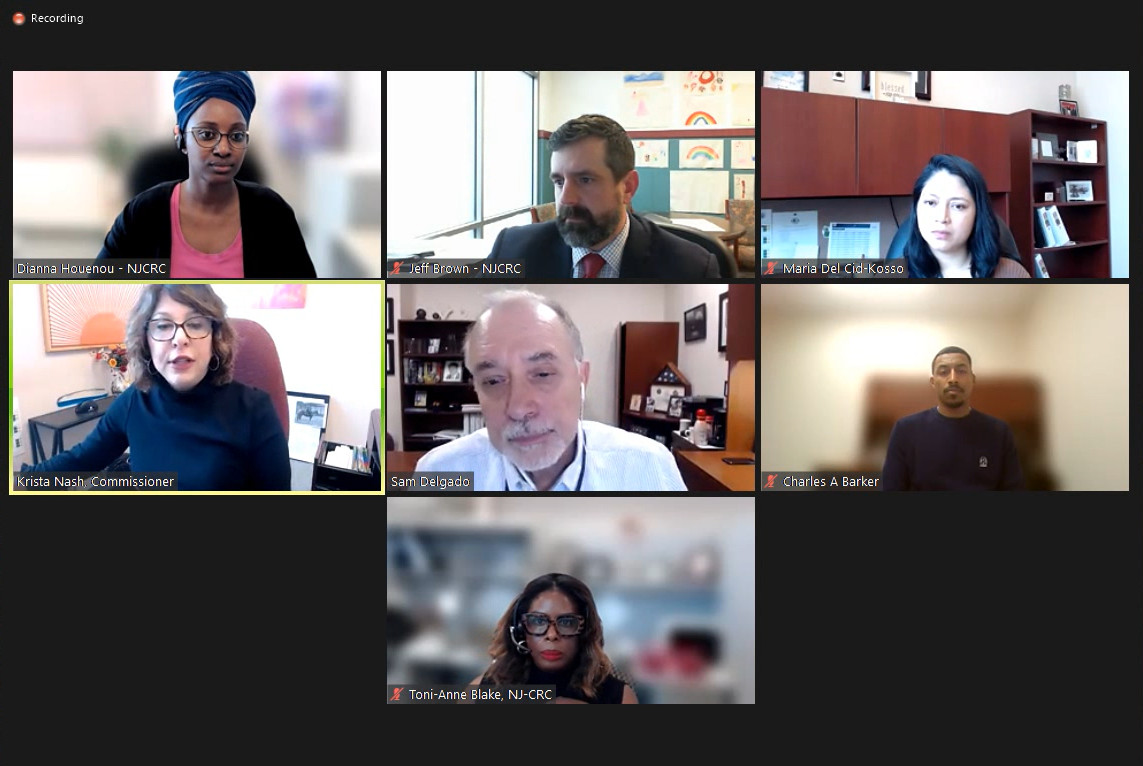 New Jersey regulators meet on Curaleaf's license renewals April 17.
"Last week's CRC meeting appears to have been a wake-up call for many cannabis companies doing business in New Jersey. Apparently some companies did not understand their obligations," said Commissioner Krista Nash, following the Monday vote. "If the meeting served to remind companies of their obligation, then the CRC has done its job. It is time we favor people over profits. The law in New Jersey is set by the CREAMM (Cannabis Regulatory, Enforcement Assistance, and Marketplace Modernization) Act, and it is not hard to understand."
CREAMM, which legalized adult-use cannabis in the state, stipulates that all license holders must maintain a labor peace agreement with a local union. Companies may not hinder organization efforts, and they must begin collective bargaining negotiations within 200 days after the workers vote to unionize.
"In my opinion, Curaleaf and several of its locations have not complied with the mandatory labor provisions set forth in the law. That alone was reason enough to deny their application for renewal," said Nash, who was among those voting in favor of Curaleaf's second chance. "The company has not been compliant with the law. At this juncture the cannabis industry in this state is at a crossroads. Either we hold true to the law and protect the hard-working men and women in New Jersey who want fair wages and working conditions, or we can reward bad behavior and ignore these mandates in favor of money and profit."
Last week, the CRC voted 2-1, with two abstentions, to not renew Curaleaf's five adult-use licenses, which covered two dispensaries and two grow sites, one of which was also licensed for processing. In recent weeks Curaleaf decided to shut down its grow site in Bellmawr, resulting in at least five layoffs. The company failed to note the facilities change in the paperwork it filed with the CRC prior to the meeting.
"I am concerned with the layoffs that were made a month ago before any information was provided to the commission," said Houenou during that meeting. "I think it's important for the board to have proper insight and timely notice of major changes to facility operations."
Curaleaf's representatives faced additional scrutiny during the April 13 meeting for the lack of details on their social equity and community development plans. The timing of the closure was also of concern to the CRC because the workers at Curaleaf's Bellmawr were in the midst of a union organizing campaign when the facility was shut down.
Curaleaf's Chief Compliance Officer James Shorris, who spoke before the commission on April 13, said that the decision to shut down the Bellmawr grow facility was announced last month. He also said the decision was made to streamline the business and address reduced demand from the market. Shorris noted that only five employees from Bellmawr were laid off.
"In Bellmawr, every employee who was impacted or would be impacted by that reduction was offered another position if they were eligible for that. All employees, less five, who were not eligible because of their job performance and other issues, were given those offers and have taken them when they sought fit to do so," said Shorris. "We certainly reduced Bellmawr, but I don't know if that's a permanent thing. Maybe we'll see what happens as the market matures in New Jersey."
Ultimately, Houenou was one of the two commissioners who abstained from voting until they could get more information from Curaleaf about the decision to shut down their cultivation site.
"If you violate the labor peace agreement, then theoretically you're violating the law," said Hugh Giordano, union representative with UFCW Local 360.
Earlier this year, Local 360 was working with employees at Curaleaf's Bellmawr location to organize. Over 100 workers at the Bellmawr retail site joined the union on March 5, with additional organizing underway among workers in cultivation and processing. At about the same time, Curaleaf made the decision to shut down cultivation at the site with offers to reassign most of the displaced employees.
"We had a majority of the workers at Bellmawr signed up and then [Curaleaf] said they had to shut down," said Giordano. "It was too much of a coincidence in our view."
Despite the ongoing tension between the union and the company, Giordano applauded the stipulations that the CRC placed upon Curaleaf in terms of adhering to state labor laws and working with the union.
"We want to have a good relationship," he said. "We believe in labor peace, we don't want to be enemies."
Curaleaf, one of the country's largest multi-state cannabis organizations, operates in 19 different markets with at least 150 dispensaries, according to the company's website. In recent months, the company has come under scrutiny for its financial ties to Russian oligarch Roman Abramovich, with ongoing investigations in Massachusetts, Connecticut and Vermont.
- Zack Huffman, CRB Monitor News