Missouri's state auditor announced its intention to investigate state cannabis regulators, just as they recalled more than $10 million of products six months into the launch of the state's legal adult-use market.

After adult-use was legalized through a ballot initiative in November 2022, the state opened its legal market on Feb. 3. In its first six months, the market has raked in about $543 million in adult-use sales. As a result of the strong sales, cultivators and manufacturers in the state have struggled to keep up with the demand, which has partially been driven by the fact that Missouri borders eight states, but only one of them, Illinois, also has a legal adult-use market.

Naturally, this has led regulators to suspect that illicit cannabis products are coming in from neighboring states. Missouri shares a border with Illinois, which has had adult-use sales since Jan. 1, 2020, as well as Oklahoma and Arkansas, which only allow medical cannabis, but continues to see demand from the other five states that border Missouri.

Colorado is only two states away, and with its well-established adult-use market, the Centennial State has been accused of exporting hemp-derived THC products by regulators who claim those products are showing up in Missouri.

Andrew Mullins, executive director of the Missouri Cannabis Trade Association (MoCannTrade), wrote to the state's Division of Cannabis Regulation (DCR) on June 30 alerting the agency that multiple members had been contacted by prospective out-of-state suppliers of hemp-based THC-A.

"[We] wanted to make you aware of a communication that went out to our members recently," wrote Mullins. "We have heard from multiple sources this may already be happening in Missouri and we wanted to share this with you and your enforcement team for awareness. We understand that production is still catching up with demand and wholesale commodities are in short supply, this is an environment that tends to breed shortcuts and bad actors, we are hopeful it's not the case but fear it could be."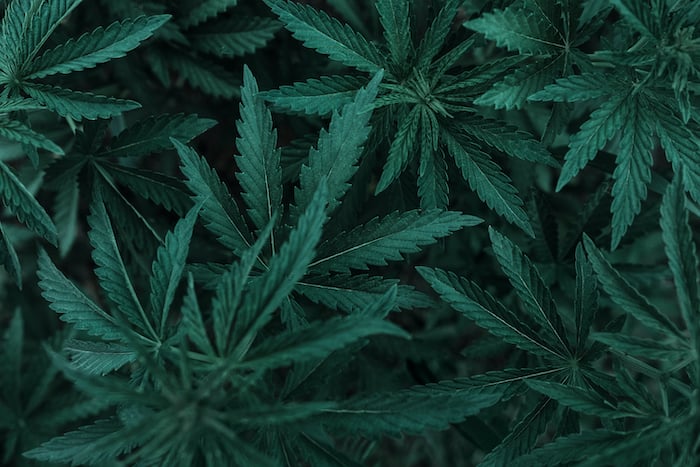 Delta Extraction shut down, thousands of products recalled
The state's Division of Cannabis Regulation, which operates as part of the Department of Health & Senior Services, issued a recall on Aug. 14 of all products that had been made using infused material from Delta Extraction LLC, a Robertsville, Mo. processor. The recall notice included a spreadsheet with 62,799 different affected products listed.

"The recalled products were not compliantly tracked in the statewide track and trace system, METRC, to allow the DCR to verify that the products came from marijuana grown in Missouri or that the product passed required testing prior to being sold at dispensaries," wrote spokesperson Lisa Cox in the official recall announcement.

Two weeks before the recall, DCR ordered Delta Extraction to cease operations.

In the Aug. 2 letter to the company, DCR said that it had evidence of at least two violations justifying the suspension order, including "a credible report, through allegations supported by data from the statewide track and trace system, of inversion of marijuana product at the license facility," and "a credible report, through data from the statewide track and trace system which demonstrates that the licensee is permitting marijuana product to enter the regulated market without being compliantly tested."

Delta Extraction fired back with an administrative appeal on Aug. 3, in which the company argued that it was unfairly punished by a regulatory rule change that had only recently taken effect.
Beyond flower and pre-rolls, concentrates remain a major source of demand from cannabis consumers. Combining available cannabis-sourced products with hemp-derived THC-A or Delta 8 THC can theoretically create an out-of-state solution for supply.

On the same day that the state issued its recall, the state and Delta Extraction had their preliminary court hearing. Attorney Lowell Pearson argued that the company was permitted to use imported hemp-derived products to combine with THC from within the state until the rule changed on Aug. 1 – one day before they received the order to suspend operations.

"THC-A oil is brought in, and some of that is brought in from out of state. No question about that," said Pearson, according to a court-generated transcript of the hearing. "That is distilled into THC products."

Commissioner Carole Iles, who served on the case as a judge, denied Delta Extraction's motion to block the state's suspension order and recall because the company failed to file for an expedited hearing before demanding the stay, as per Missouri's administrative appeal process. Both parties will return for a subsequent hearing on Sept. 11.

Delta Extraction also sued the state in the Circuit Court of Cole County to appeal the Administrative Appeals Commission's decision. The court agreed with the assessment that the company failed to exhaust their remedies and dismissed the suit.

At the same time, Dark Horse Medicinals piled onto Delta Extraction's legal docket in mid-August, with its own lawsuit against the embattled company due to the recall. Dark Horse claims that it purchased almost $325,000 in distillates without realizing they were no longer legally usable in Missouri.

Despite the legal battles, the State Auditor's office said that its plan to look into the state's cannabis program is a routine matter.

"The medical and recreational marijuana programs created by these amendments are responsible for establishing a new industry in our state which has already generated more than $1 billion in sales," wrote Trevor Fox, state auditor spokesperson.

"The rules and regulations promulgated for these programs govern hundreds of marijuana facilities all across Missouri that cultivate and sell cannabis products to hundreds of thousands of Missourians each year," he continued. "Considering the enormous impact they have had on our state, it's important that we conduct a thorough assessment of these programs to ensure they are operating in a manner that is efficient, accountable, and transparent."
-- Zack Huffman, CRB Monitor News