Maine's federal legislative delegation urged the Department of Justice to crack down on alleged illicit Chinese cannabis operations in the state, following reports that claim there are hundreds of such operations in Maine.

Independent Sen. Angus King and Republican Sen. Susan Collins, along with Democrat Reps. Jared Golden and Chellie Pingree, wrote an open letter to U.S. Attorney General Merrick Garland on Aug. 23, calling on him to provide more information about alleged unlicensed Chinese grow sites and what the department was doing to address them.

This followed an Aug. 16 article from conservative news outlet Daily Caller, in which the publication reportedly received a leaked memo from the U.S. Border Patrol that listed 270 properties in Maine where it suspects Chinese illegal grow operations are taking place.

The report did not reproduce the memo, nor did it list any of the 270 sites.

"We write to express our concerns about recent reports of a memo produced and circulated by Border Patrol officials regarding alleged illegal Chinese marijuana growing operations in the state of Maine," said the letter. "According to that memo, law enforcement in the state have identified 270 suspected properties that have been used as illegal Chinese growing operations, producing an estimated $4.37 billion in revenue. These illegal growing operations are detrimental to Maine businesses that comply with State laws, and we urge the Department of Justice (DOJ) to shut them down."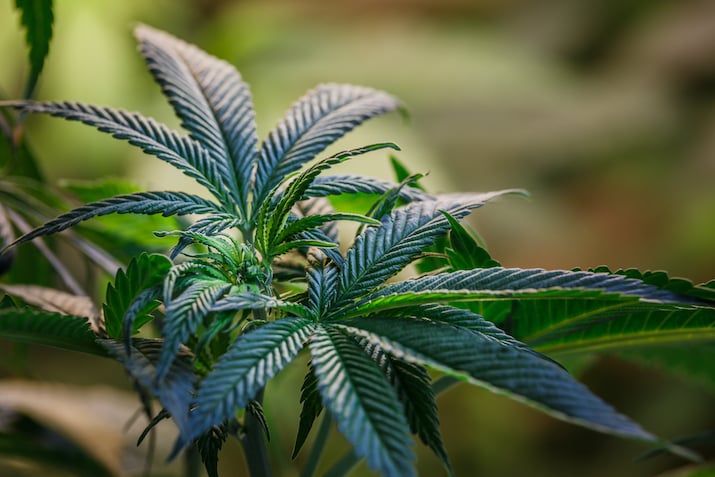 The letter included five demands. The legislators want to know what the DOJ is doing to address illegal grow operations, and they want to know how funds from those operators might be leaving the country. They also want to verify whether or not the DOJ is aware of Chinese ownership of any illicit operations, and they want more information about the leaked memo and its authenticity.

"The Office of Cannabis Policy has authority to regulate only activities within the state's medical and adult use cannabis programs and among these programs' licensed operators. Unregulated and illicit cannabis operations are threats to the work that OCP does, to the livelihood and financial wellbeing of our licensed and compliant businesses, and to customers and patients in Maine who choose to use cannabis," said spokesperson Alexis Soucy in a released statement in response to the legislators' letter.

A spokesperson for the U.S. Department of Customs and Border Protection (CBP) declined to comment on the memo.

"It is the policy of CBP to neither confirm nor comment on potentially leaked information," they said.

In the past, concerns over the product diversion and the illicit market sparked the state's Office of Cannabis Policy to pursue regulatory changes that would have forced the state's medical market to track its product and report that data to the state.

While many other states with legal medical cannabis allow caregivers to grow and supply cannabis to a specific, and typically low, number of patients, Maine allows caregivers to essentially operate like small businesses. They can possess as many as 30 mature and 60 immature plants, and they are allowed to sell product to medical patients, as well as to other caregivers or medical dispensaries.
Maine once had as many as 3,200 active caregivers, who are allowed to operate store fronts. In recent years, that number has dwindled to 1,940 in July amid increased competition, lower prices and ever increasing utility costs.

During July, Maine had 9,632 registered cannabis patients, according to state data.

In fall of 2021, a state regulator said in a public hearing that he believed there was a significant amount of illegal activity within the state's medical market. He also said that there was very little that his office could do about it due to a lack of resources and the fact that the state does not require medical operators to use track-and-trace systems.

That discussion came shortly after a $13 million illicit cannabis ring was busted in Farmington, Maine. Thirteen individuals were arrested for allegedly trafficking cannabis across state lines while operating with a legal grow license. The defendants were linked to at least seven different cannabis operations, according to CRB Monitor's license database.

The efforts to implement required tracking for medical cannabis failed amid strong push back from caregivers and other medical operators.
Penobscot County seizes 3,400 cannabis plants during raid
More recently, the Penobscot County Sheriff's Office announced on June 29 that it had seized over 3,400 cannabis plants in a raid on an alleged illegal grow operation.

Yong Chao Huang, Jun Zheng Luo, LuMing Chen and Weizhan Huang were named in subsequent reports on the raid, which noted that the defendants were residents of New York and Massachusetts. None of the four were listed as associates of legal cannabis licenses in CRB Monitor's database.

"This operation was organized by individuals who do reside within the State of Maine," wrote a spokesperson for the Sheriff's department when announcing the results on Facebook. "The operation was not licensed, permitted, or following safety protocols. Several arrests of non-Maine residents were made during the execution of this warrant."

The announcement also included a statement from the Town of Carmel where the raid took place.
"We are pleased with the outcome of a lengthy investigation by the Penobscot county's sheriff's department of an illegal marijuana grow facility here in Town," the Carmel statement said. "The Town of Carmel has not opted in to allow commercial growth, cultivation or sale of marijuana and so to see actions were taken to enforce this illegal activity and our local rules are being upheld is encouraging."
-- Zack Huffman, CRB Monitor News