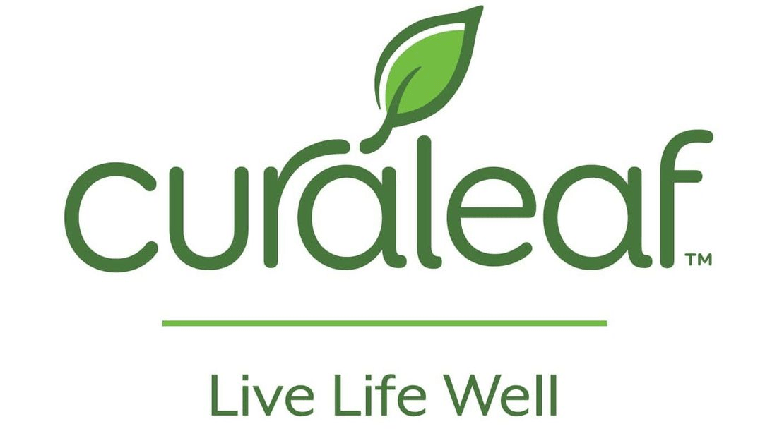 Curaleaf is betting its survival on the nascent East Coast markets, but could new investigations in at least three northeastern states strike a fatal blow to one of America's largest cannabis providers?
About a month ago, Curaleaf announced that it was bailing on the states that pioneered legal cannabis a decade ago, with closures of cultivation and processing operations in California, Oregon and Colorado.
"Today's announcement reflects a decision that we did not arrive at lightly, and one that makes sense for our business at this time," CEO Matt Darin said in a statement. "We have a fiduciary responsibility to our shareholders to improve margins and fortify our balance sheet by controlling what we can in our business. We believe these states will represent opportunities in the future, but the current price compression caused by a lack of meaningful enforcement of the illicit market prevents us from generating an acceptable return on our investments."
A wave of adult-use opening days occurred throughout the Northeast in the last year, launching legal cannabis sales in some of the largest consumer markets in the country. New Jersey opened for business on April 21, 2022, followed by Vermont on Oct. 1, New York on Dec. 29, and Connecticut on Jan. 20, 2023. As is often the case in new markets, prices in each state have remained markedly higher than in established markets until more licensed cultivators and processors can come online.
Multi-state operators such as Curaleaf who can move quickly into these markets can reap outsized gains in the interim. However, reliance on these new markets could prove problematic as news emerges about previous undisclosed financing from a sanctioned Russian billionaire to the company and some of its top investors.
Ties to Russian Oligarch Trigger Investigations
Cannabis regulators in Connecticut, Massachusetts and Vermont have reported that they are looking into whether Curaleaf violated state law when the company and its two largest shareholders accepted hundreds of millions of dollars in loans from companies owned by embattled Russian billionaire Roman Abramovich.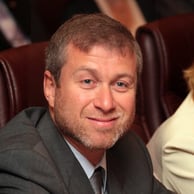 Roman Abramovich in 2008

Curaleaf is currently operating in 19 states, with large presences in New England, New York, New Jersey, Pennsylvania and Florida. As of this writing, cannabis regulatory authorities in New York, Pennsylvania and Florida have failed to respond to multiple requests for comment through email and voicemail.
New Jersey, where Curaleaf's corporate predecessor, PalliaTech was founded, refused to say whether they were looking into the company.
"The New Jersey Cannabis Regulatory Commission requires a high level of transparency about the ownership, control, and financing of medicinal cannabis alternative treatment centers and adult-use cannabis businesses," said NJ Cannabis Regulatory Commission Executive Director Jeff Brown in a statement.
"All businesses, including Curaleaf, are required to disclose owners, persons of interest, and entities of interest as part of ongoing compliance with NJ-CRC's regulations. When new information becomes available it is investigated and, if necessary, regulatory actions are taken. We cannot confirm or deny the existence of any investigation but can confirm that the NJ-CRC is committed to upholding the laws and regulations that underpin New Jersey's cannabis industry," Brown said.
Abramovich pumped over $400 million into the pockets of Curaleaf, its executive chairman Boris Jordan, and at least two of Curaleaf's top shareholders from 2017 to 2021 through two of his companies, Cetus Investments and Meliastove Investment, according to reports from Forensic News.
In a statement to the news publication, Curaleaf confirmed the oligarch's loans to Jordan and Andrei Blokh, its second-largest shareholder, made with the express requirement that they be used to purchase shares in PalliaTech. The company said the loans had been repaid, and that,"Curaleaf has no debt with Cetus." It added, however, that, "We cannot speak on behalf of shareholders."
Abramovich Subject to Sanctions, Asset Seizures
In March 2022, on the heels of Russia's invasion of Ukraine, the United Kingdom and the European Union leveled economic sanctions against Abramovich and began seizing assets and bank accounts belonging to the oligarch. The US has delayed imposing sanctions at the behest of the Ukrainian government, which sees the billionaire as a possible intermediary with Russia in any future peace talks. The US has nonetheless initiated several asset seizures, notably of two private airplanes including a Boeing 787-8 Dreamliner worth $350 million, after they were found to have violated US export sanctions last year.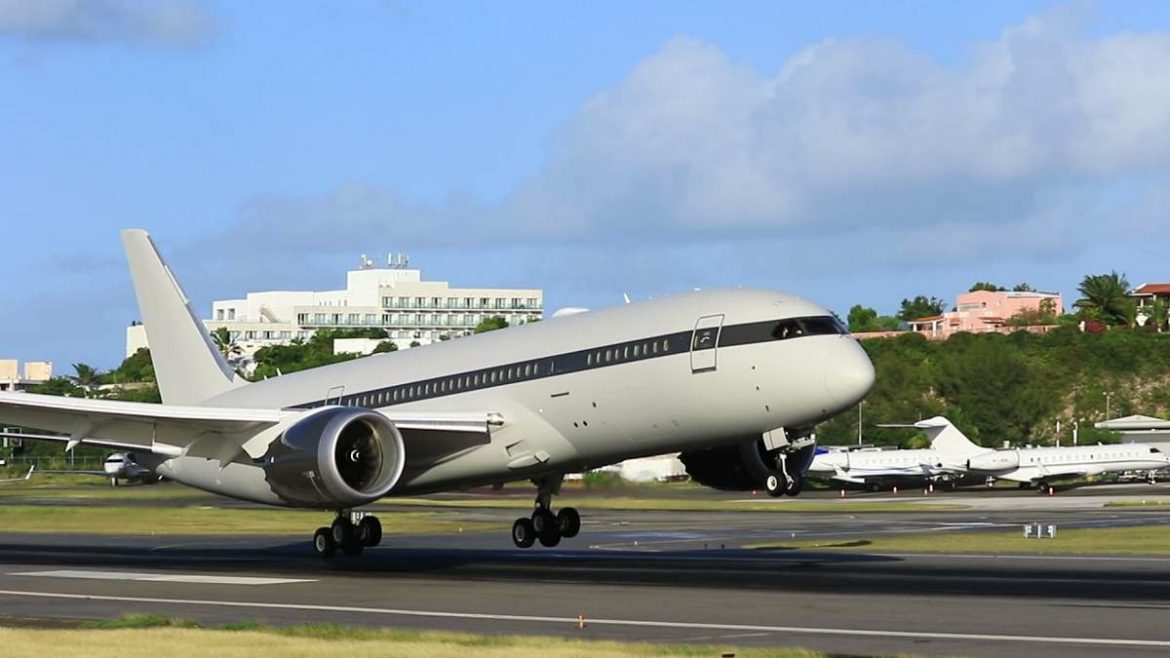 Abramovich's Boeing 787 Dreamliner, nicknamed "the Bandit"
As the economic slides in cannabis markets across the nation continue to outpace the country's broader economic downturn, Curaleaf is opting to shift its resources to states with newer markets, which tend to open with inflated product pricing that declines as competition and production increases.
Currently, Curaleaf's remaining Oregon locations are selling $50 ounces for adult use. In contrast, Curaleaf sells eighth-ounces in Connecticut to medical patients for $29, $45 an eighth in New Jersey, and about $22 for medical patients in Pennsylvania. Essentially, newer markets tend to have fewer dispensaries and producers, which inflates prices. The East Coast is currently experiencing this phenomenon as states with nascent adult-use markets grapple with an under supply that is struggling to meet consumer demand.
Most states require that cannabis license holders disclose all parties that own at least 10% of a cannabis business. This could make it difficult to come down on Curaleaf, because despite the revelations about the company receiving more financial support from Abramovich than it had previously disclosed to regulators, those documents do not clearly indicate Abramovich's stake in the company nor terms for repayment. The investments appear to have been made prior to Abramovich's placement on the EU's sanctions list.
History of Violations and Judgments
Curaleaf has certainly paid the price several times for operational and reporting violations, such as the $100,000 settlement the company agreed to pay last year in a class action lawsuit over THC drops being mislabeled as CBD. Massachusetts' Cannabis Control Commission fined the company $250,000 in 2019 for failure to disclose several ownership changes that took place in 2018, when the company shifted from a non-profit to a for-profit entity, before merging with Canadian cannabis provider Lead Ventures, allowing Curaleaf to enter that nation's market – and most importantly – its stock exchange.
Aside from state agency scrutiny, Curaleaf also faces financial penalties in the court system. Plaintiffs in an ongoing class action case out of the U.S. North District Court of Illinois allege that Curaleaf managers there wrongfully confiscated tips from budtenders. The plaintiffs recently petitioned to expand their class to include Curaleaf employees across the country.
In any case, ongoing threats to Curaleaf's bottom line remain a bad look for a company that just ditched the established West Coast in the hopes of finding greener pastures in the newly-legalized East.
-- Zack Huffman, CRB Monitor News