The cannabis industry's track and trace market is consolidating into a two-party system with almost every state that allows medical or adult-use cannabis signing exclusive deals with one of the two tracking companies. Alleaves has been making moves to enter the tracking market and cement its position as a tech provider for cannabis. Meanwhile, Metrc continues to expand its footprint having secured state cannabis-tracking contracts across nearly half the country.
Legal adult-use cannabis is not the first industry to use track and trace platforms throughout its supply chain, but cannabis remains federally prohibited. Because of this prohibition, states rely heavily on seed-to-sale tracking to prevent diversion of cannabis to the illicit market. Contracts with seed-to-sale companies differ in each state, but generally, they involve a requirement that operators purchase identification tags from their state's respective tracking company. The added cost of tags and the additional man hours for database reporting has frequently been a point of contention between operators and state regulators.
Metrc has the most state contracts with about two dozen. BioTrack, which the State of New York selected for its adult-use market, has contracts with nine different states. At this point, MJ Freeway has a single state contract with Pennsylvania.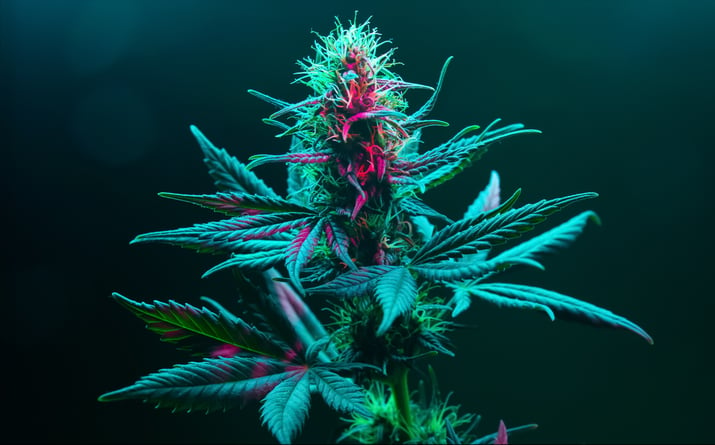 Alleaves got into the seed-tracking game when it announced on February 13 that it had acquired BioTrack from parent-company Forian for $30 million. Alleaves would then go on to announce on April 28 that it would be financing the $5 million acquisition of MJ Freeway by a newly formed SPAC called MJ Freeway Acquisition Company.

"This transaction marks yet another significant milestone for our company and underscores Alleaves' explosive and continued expansion in the cannabis industry," said Mike Beedles, CEO and founder of Alleaves, in a press release announcing the MJ Freeway purchase.

However, the deal is not done, as the sale of Akerna's cannabis software properties is contingent on a merger with Gryphon Digital Mining, a Bitcoin mining company. That underlying merger is currently held up by a federal lawsuit, filed May 15 in Colorado, in which an Akerna shareholder is attempting to block the sale.

The shareholder alleges the deal creates a lot more shares of Akerna from what were Gryphon shares, meaning existing Akerna shares suddenly account for a smaller portion of the company.

Aside from its recent track and trace acquisitions, Alleaves also appears to be moving into compliance and point-of-sale tracking. On March 16, the company announced that it would be integrating with Green Check Verified.

"Our clients asked for it and we moved swiftly to implement this verification to ensure customers have access to industry-leading compliance and security," said Beedles in another released statement. "This furthers our dedication to putting compliance at the forefront of what we do."
Metrc still dominates seed-to-sale tracking
Metrc traces its roots in remote inventory tracking to the early 1980s, and the company received the first state contract for cannabis seed tracing in 2010 from Colorado. MJ Freeway also launched in Colorado in time for the initial bidding process for a state contract, but the company ultimately fell short against Metrc.

"We're kind of a 30-year-old startup, one might say," said CEO Michael Johnson. "An opportunity arose when Colorado originally passed medical. They wanted a way to be able to have some strong anti-counterfeit mechanisms on a per-plant, per-package basis and be able to create a kind of an ecosystem where they had full visibility of what we now call seed to sale."

Since then, Metrc has steadily expanded its footprint, obtaining 24 government contracts for the tracking of cannabis in medical and adult-use markets. This includes contracts with Missouri and Maryland, two of the most-recent states to legalize adult use through ballot initiatives last November.

Metrc announced on May 16 that it had signed a deal with Illinois, dropping the state's previous tracking system, BioTrack. Metrc now has 23 state contracts for cannabis tracking and an additional deal with Washington, D.C.

The Illinois Department of Financial and Professional Regulation, which oversees the state's cannabis industry, reported that more than 36.4 million cannabis products were sold, at about $1.5 billion in sales in 2022.

"Illinois' cannabis industry is one of the largest and most important in the country and we are excited to support and enhance its program through our state-of-the-art track-and-trace platform, which will enable regulators to conveniently and securely track, store and retrieve millions of data points from operators around the state," said Johnson when announcing the award.

Metrc was also able to score contracts for new and upcoming adult-use markets in Missouri and Maryland. Johnson noted that as markets mature and competition tightens, it becomes increasingly difficult for cannabis businesses to thrive, and onerous reporting requirements only exacerbate those challenges.

"What I don't want is to get in a situation where the costs of compliance just makes it completely unreasonable or unrealistic to be able to participate in the market. And I think you hear a lot of the rhetoric of that," said Johnson.

Amid ongoing movement toward cannabis law reform on a federal level, Johnson said he was optimistic about change happening sooner than later, but he also said that he did not expect federal reform to have a great impact on state-level regulation anytime soon.

"We're fairly agnostic as to what happens at the federal level because even if there's a true federal legalization, overarching federal legalization, just like happens in a variety of other industries, different states, different counties, different cities are still going to add their own, you know, their own regulations, their own ordinances and whatnot," he said.
-- Zack Huffman, CRB Monitor News