Ninety California cannabis businesses will be scrambling to sign new labor peace agreements to remain compliant with state law after the state's Agriculture Labor Relations Board determined that Professional Technical Union, Local 33, is not a "bona fide labor organization."

California Department of Cannabis Control (CDCC) spokesman David Hafner told CRB Monitor in a July 26 email that the department issued 90 notices late last week to licensees "identified through DCC's records and information provided by Pro-Tech."

In a first-of-its-kind investigation of a cannabis labor peace agreement (LPA) under California law, the ALRB acted upon a complaint lodged by the International Brotherhood of Teamsters alleging that Pro-Tech 33 was not a "bona fide labor organization." The Teamsters said that Three Habitat Consulting Palm Springs dispensary, doing business as One Plant Palm Springs, had signed an LPA with Pro-Tech 33 on June 1, 2022, as part of its license application.

In response to the board's July 6 decision, Pro-Tech 33 says it will continue to represent cannabis workers throughout the country and is seeking options to appeal.

"The Agricultural Labor Relations Board has made a decision that we cannot sign a Labor Peace Agreement (LPA) for cannabis companies in California only," Pro-Tech 33 officers said in a statement.

"They have clearly not made any adverse findings that our union is anything but a legitimate labor organization under the National Labor Relations Act and, therefore, Pro-Tech 33 will continue to organize in the Cannabis Industry in California as well as other states to improve the livelihoods of its employees, as we have done with many other employees in the industry," the statement continued.

Meanwhile, a Three Habitat Consulting executive told CRB Monitor the company is in the process of signing a new LPA with the United Food & Commercial Workers union.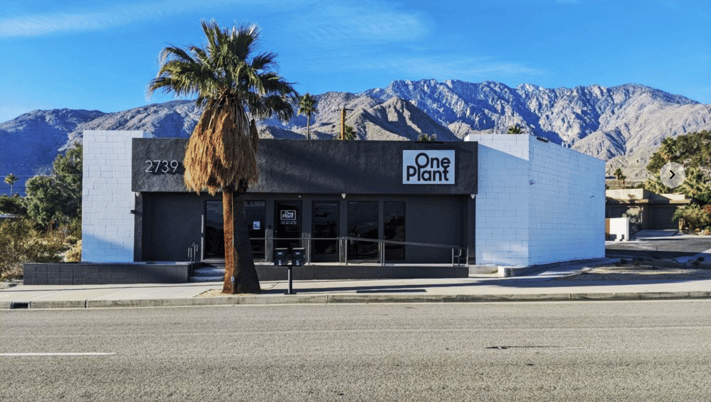 A 'sham relationship'?
Because it was the ALRB's first complaint regarding the legitimacy of an LPA, it delegated the investigation to its general counsel and provided "guidance regarding the relevant inquiries to be made in determining whether an organization is a bona fide labor organization for purposes of the labor peace agreement licensing requirements under the Medicinal and Adult-Use Cannabis Regulation and Safety Act (MAUCRSA)," the board's decision said.

The Teamsters' original complaint on March 15 wasn't properly served, the board determined in a March 30 administrative order. It was re-filed and served on April 7.

During the course of the investigation Pro-Tech 33 "produced some responsive records, while failing and refusing to produce other requested information," the board decision said. Staff interviewed Joe Senese, president of Pro-Tech 33 and vice president of the National Production Workers Union, under which Pro-Tech 33 is affiliated. They also interviewed Pro-Tech 33's vice president, Kevin Burns, as well as union stewards at related NPWU locals.

The board said Pro-Tech 33's failure to respond to "basic inquiries" regarding the LPA were "both frustrating and disconcerting," and "efforts to conceal such information suggest the types of improprieties the Legislature was concerned with when it adopted the labor peace agreement complaint procedure."

Pro-Tech 33 and Senese "failed and refused to provide information regarding the circumstances under which he obtained its labor peace agreement with Three Habitat," including who at the union or at Three Habitat initiated contact and any emails or other records related to the LPA.

The board also called out Pro-Tech 33's "lack of presence in California, including its lack of visibility or accessibility to individuals who would even know to seek it out."

Pro-Tech 33 does not have a website, but it has a Facebook page with 13 likes. The NPWU has a basic website with a video history of the union. It does not offer any contact information.

When asked how many LPAs it has signed in California, Senese told the general counsel "between 20 and 100." Later, Pro-Tech 33's attorney said 64. Pro-Tech more recently told the CDCC there were 12 agreements, which Hafner said was incorrect. The CDCC then manually went through records to determine there are actually 90 potentially impacted licensees, he said.

The board also found that Pro-Tech 33 had not demonstrated "any good faith or sincere intent" to organize cannabis workers in California. Pro-Tech 33 claimed it was negotiating collective bargaining agreements with a cannabis employer in Ohio as well as four others in Michigan, but it refused to identify the employers. It produced to the board a recently negotiated collective bargaining agreement with a cannabis employer in Illinois, again redacting the name.

The board noted there is "no legitimate privacy or confidentiality claim" for the union to withhold employer names. Voluntary recognition notices issued by the National Labor Relations Board are public records.

"Pro-Tech 33's obstructionist behavior in response to basic requests regarding the labor peace agreements to which it is a party in California warrants an inference that these other agreements are subject to the same concerns articulated above, namely that such other agreements similarly are sham relationships designed to allow those other businesses to clear a licensing application requirement and with no good faith or sincere intention to organize or seek to represent the affected employees," the board said.

The board also said that Three Habitat Consulting Palm Springs "completely failed and refused to participate" in the proceeding and appeared to be out of business.

The board ruled that Pro-Tech 33 was not a bona fide labor organization, and the agreement it had with Three Habitat Consulting Palm Springs was null and void, even though it expired June 1.

This is not the first time government officials questioned Pro-Tech 33's legitimacy. Back in 2019, San Francisco's Office of Workforce and Development also found that Pro-Tech 33 was not a bona fide labor union as defined by its police code and rejected an LPA with a dispensary, according to a Daily Beast article.

ARLB attorneys declined to comment. Pro-Tech 33's attorney Patrick Calihan emailed the statement to CRB Monitor but did not respond to follow-up questions.
Three Habitat says the proceeding 'slipped under the cracks'
While the ALRB could not engage Three Habitat Consulting Palm Springs, CRB Monitor was able to reach company representatives through a contact in its database. All of them said they heard of the ruling only in the last few weeks and confirmed the Palm Springs store is closed.

The Palm Springs location is one of nine licensed One Plant dispensaries in a joint venture known as Captor Retail Group, which is 51% owned by publicly traded Captor Capital Corp. in Canada (CSE: CPTR).

Chris Hefter, an equity partner, said he was "not sure how this slipped under the cracks. He added, "What needs to be done is to make sure all of our other stores are compliant."

He said, "There's dozens of different unions we can work with. We need to work with the right one."

Ryan Bishara, vice president of operations at Captor Retail Group, said on July 17 that he learned about the investigation only the week before.

According to the board's March 30 administrative ruling, the Teamsters needed to personally serve the complaint to at least one of eight authorized employees at Cogency Global in Sacramento, Calif., which is Three Habitat's agent.

Three Habitat's compliance lawyer Yelena Katchko told CRB Monitor that the information never made it to her or the company's general counsel. "In no way was it an intentional failure to respond," she said.

A receptionist at Cogency Global said the company declined to comment.

Hefter, Bishara and Katchko said they engaged with Pro-Tech on recommendation by a labor attorney. None would identify the attorney or firm involved.

Bishara said Captor Retail Group is working on an agreement with the UFCW to keep the Palm Springs store's license compliant. He declined to say whether Captor Retail Group plans to reopen the business.

He said the store was open from January 2022 to March 8, 2023, a week before the Teamsters made its initial complaint. He said it had only about six to eight employees.

"I don't believe" other Captor Retail stores have agreements with Pro-Tech 33, Bishara said.
What is a 'bona fide' labor organization?
At the heart of this ruling is the requirement in the MAUCRSA, California's adult-use cannabis law enacted in 2016, for companies with 20 or more employees to sign LPAs with a "bona fide labor organization." Beginning July 1, 2024, companies with at least 10 employees will need an LPA.

"This agreement means that the applicant has agreed not to disrupt efforts by the bona fide labor organization to communicate with, and attempt to organize and represent, the applicant's employees," the law states. "The agreement shall provide a bona fide labor organization access at reasonable times to areas in which the applicant's employees work, for the purpose of meeting with employees to discuss their right to representation, employment rights under state law, and terms and conditions of employment."

In exchange, the labor organization and its members agree, "not to engage in picketing, work stoppages, boycotts, or any other economic interference with the licensee's or applicant's business."

The agreements theoretically don't preclude employees from organizing with a different union.

However, the MAUCRSA does not define "bona fide." And the National Labor Relations Board defines "labor organization" broadly to include any organization in which employees participate to deal with employers "concerning grievances, labor disputes, or other terms and conditions of employment." They are not required to have a formal constitution or bylaws or comply with certain Department of Labor filing requirements.

The ALRB, which has jurisdiction to decide whether an entity is a bona fide labor organization under the California cannabis law, walked through the legal analysis to decide its own definition in the March 30 administrative order.

"We concluded the Legislature's use of the term 'bona fide labor organization' in the MAUCRSA was intended to refer to labor organizations demonstrating 'a sincere and good faith intent to organize and represent employees as a collective bargaining representative, including the capacity or ability to do so'…," the board said in its July 6 decision, quoting from the March 30 administrative order, "…as opposed to employer-sponsored or other groups that may nonetheless meet the statutory definition," of a labor organization under the NLRA.

Katchko, Three Habitat's attorney, said the ALRB's ruling will set a precedent. "I do think this decision will provide further clarification," on what is a bona fide labor organization, she said. "The reality is this is all new."

After the ALRB determined that Pro-Tech 33 was not bona fide, the CDCC issued a public bulletin warning all other businesses that Pro-Tech 33 LPAs are null and void. The department was going to identify and notify those licensees that needed a new LPA to get back into compliance.

Hafner said that under existing law, licensees are only required to provide certain information to CDCC regarding labor peace agreements, and only at certain specified times: during the application process, at renewal and 60 days after employing their 20th employee. Moreover, licensees subject to LPA requirements are required only to provide either a notarized statement indicating that they will enter into an LPA or the signature page of an executed agreement.

"Due to these varied reporting timeframes and requirements, identification of all licensees potentially impacted by the ruling has been an evolving process," Hafner said in the email. "As indicated above, after completing its due diligence, at this time, DCC has issued 90 notices to potentially impacted licensees."

Griffen Thorne, an attorney for the Harris Bricken law firm in Los Angeles who specializes in cannabis businesses, said these companies will need to "scramble" to get new agreements. He said his firm has prepared "a lot" of notarized statements for start-ups, but none of their clients are unionized that he is aware of.

"As we sit here today, these agreements are more of a nuisance," Thorne said.

California is one of several states that require LPAs, including Rhode Island, where Greenleaf Compassion Center filed a federal lawsuit this month challenging the requirement.

However, "The LPA language in California is stronger than in most of the country," said Matt McQuaid, a spokesman for the Teamsters.

Peter Finn, western regional vice president for the Teamsters and director of its Food Processing Division, which covers cannabis, agreed. He added that it not just applies to new licenses but re-licensure as well. And although other industries have LPAs, it's unique to the cannabis industry that they are required by law.

He said employers may not know if an organization is truly bona fide. But when individuals or organizations sign LPAs without bona fide intent to negotiate union contracts, it "undermines California law."

Finn said the Teamsters added approximately 1,000 new cannabis workers in California just this year.

"We are going to be looking at filing other actions if we identify another organization that is not a bona fide labor union that executed LPAs," Finn said.
-- Maria Brosnan Liebel, CRB Monitor News