A federal judge in Arkansas has temporarily blocked the state's ban on hemp-derived THC, marking the latest development in a nationwide fight over novel cannabinoid products that are largely unregulated by the federal government and often sold outside of state-level cannabis laws.

In response to a lawsuit filed by local hemp producers, U.S. District Judge Billy Roy Wilson on Sept. 7 concluded that the underlying law banning hemp-derived THC products was preempted by the 2018 Farm Bill, which barred states from passing laws that limit interstate commerce of hemp products.

"The public does not have an interest in the enforcement of a statute that Plaintiffs have shown likely violates the Constitution," wrote Wilson in a 17-page order.

Wilson allowed the producers' motion for a temporary injunction which blocks enforcement of the state's ban on hemp products. At the same time, Wilson also denied the state's motion to dismiss and ordered a bench trial, which is set to begin Aug. 27, 2024.

"The THC substances listed above are likely legal under the 2018 Farm Bill," said Wilson in the order. "The relevant portion of the 2018 Farm Bill removes 'hemp' from the definition of marijuana in the Controlled Substances Act. Under the 2018 Farm Bill's standard, the only way to distinguish controlled marijuana from legal hemp is the delta-9 THC concentration level. Additionally, the definition extends beyond just the plant to 'all derivatives, extracts, [and] cannabinoids.' The definition covers downstream products and substances, if their delta-9 THC concentration does not exceed the statutory threshold."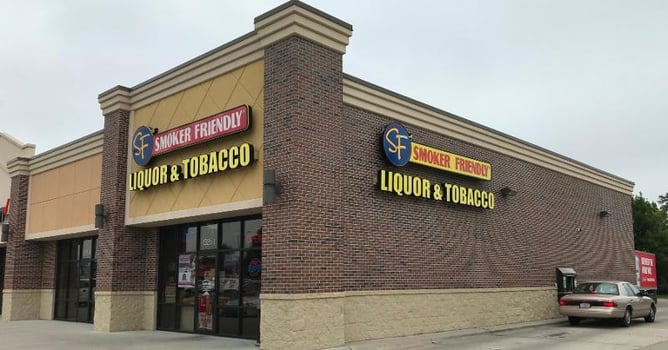 Smoker Friendly is one hemp product retailer that sued Arkansas over it's hemp-derived THC ban.

Hemp producers challenge state efforts to regulate
Five companies that cultivate, distribute and sell hemp and hemp-derived products, sued the state on July 31 seeking an injunction against a recent hemp-product ban, Act 629, that became Arkansas law in April 2023. The law specifically outlawed hemp-derived delta-8, delta-9 and delta-10 THC.

"The existing hemp-derived cannabinoid market that farmers, small-business owners, and consumers have built and relied on over the last five years would be eliminated under Act 629 because the new law impermissibly narrows the definition of hemp to re-criminalize the possession, manufacturing, transportation, and shipment of certain popular hemp-derived cannabinoid products," said the original complaint, filed on July 31. "This would lead to thousands of lost jobs around the state and turn farmers, business owners, and consumers - including Plaintiffs – into criminals overnight, despite no change in federal law."
Hemp-derived products have grown in popularity since the 2018 Farm Bill legalized all hemp products that contained no more than 0.3% THC based on total dry weight instead of based on the total amount of THC. For example, most states with legal adult-use cannabis have limits on how many milligrams of THC can be present in a single serving of an edible. That same amount of THC could be less than 0.3% of the total weight of the gummie or chocolate bar. It also means that hemp products can be sold outside of state-licensed dispensaries.

The Arkansas ruling is the latest salvo in a nationwide movement by states to regulate delta-8 THC and other hemp-derived cannabinoids. These products have been largely unregulated by the FDA, including for basic product safety and marketing to children, so states have tried to step in and fill the legal void.

"Act 629 purports to declare an emergency need to prohibit certain products, but instead destroys the ability to cultivate hemp of any kind, creates insurmountable confusion, and goes on to add a sham dysfunctional regulatory framework effective only if and when the initial portion of the law gets enjoined," said the complaint.

If the state were to appeal, that case would go to the Eighth Circuit court, which also includes Minnesota and Missouri – two states with legal adult-use markets whose local governments are attempting to stamp out the sale of hemp-derived THC product. Coincidentally, Minnesota's top cannabis regulator had to resign after one day on the job after it was discovered that she ran a business that allegedly illegally sold hemp-derived THC.

Hemp producers in Virginia have their own federal lawsuit against their state's ban on hemp-derived THC. That case will hold a pre-trial hearing on Sept. 29. The Maryland Hemp Coalition has also legally challenged a Maryland law that requires all producers and sellers of hemp-derived THC to register for a state license now that adult-use cannabis is legal.

Connecticut's restriction on hemp products goes into effect on Oct. 1. On that date, hemp producers will no longer be able to produce or sell hemp-derived THC products unless they obtain a new cannabis license to replace their existing hemp license.

Meanwhile, Missouri recently started cracking down on hemp-derived products entering the state's cannabis market without the use of state-mandated track and trace practices.
-- Zack Huffman, CRB Monitor News