Nearly 2,700 aspiring cannabis retailers in Illinois who submitted applications are still waiting for a lottery that the state said would come before the end of May.

The Illinois Department of Financial and Professional Regulation (IDFPR), which oversees the state's adult-use cannabis market, announced April 27 that it had received 2693 applications from which 55 winners would be selected in "in early- to mid-May."

The department is in the process of reviewing appeals from applicants that were not listed as contenders in the lottery, according to an IDFPR spokesperson, who was not able to provide a firm date for the lottery.

"An updated SECL Participant List will be published on the Department's website within the next few weeks," they wrote in an email. "The Department, in partnership with the Illinois Lottery, will continue to utilize the Illinois Lottery's computer-based system, and as with all previous lotteries, will be contemporaneously audited by several different auditors."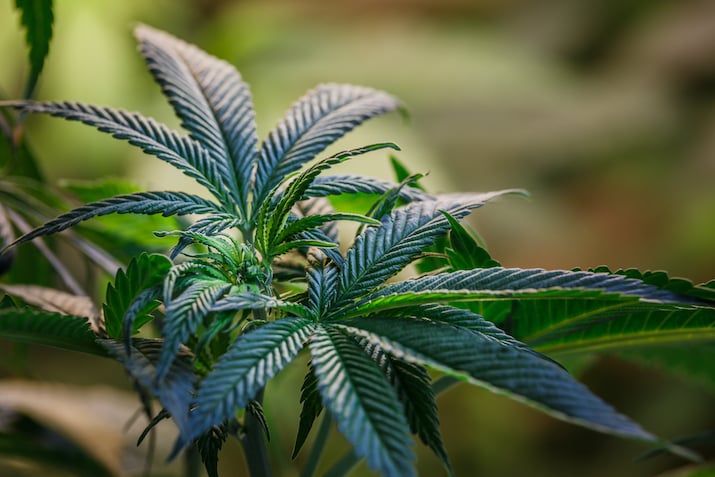 The state began accepting applications for the social equity lottery on Jan. 30, 2023, and that window closed on March 10.

Illinois currently has 196 active adult-use dispensaries, according to CRB Monitor licensing data. Total adult-use sales in recent months has been steady for Illinois compared to 2022. There were $131.9 million in total sales in April 2023, according to data from the IDFPR. The state pulled in $131.7 million in April 2022. The actual shift in the market has come from the difference between in-state resident sales and out-of-state resident sales.

Illinois residents bought $99.6 million of cannabis products in April 2023, compared to $90.9 million the year before. Meanwhile, the total revenue in April 2023 that came from across the state border was $32.4 million compared to $40.9 million in 2022.

Prices in nearby Michigan bottomed out in that time, while Missouri opened its own adult-use market following a successful ballot initiative last November.

The 55 new licenses are split between 17 regions in the state. The Metro-Chicago region, which includes Chicago and suburbs Naperville and Elgin, will get 36 licenses. The St. Louis region in southern Illinois will get three licenses, while the Peoria region in central Illinois gets two. Every other region will have a single new retail license.

The majority of applications came from the Metro-Chicago area. The total number, according to state data, is 2,299, which accounts for 87% of the entire batch.

The lottery is technically open to anyone, but the winners need to be eligible for social equity status, which requires that 51% of the applying company is owned by individuals who can meet at least one criteria in each of two separate categories based on where they lived in the past decade and whether or not they have been a victim of the War on Drugs or gun violence.

Basically, majority owners have to have lived in an area of lower socio-economic status, based on one of three similar, though separate, metrics. The applicant must have spent five of the previous 10 years living in a census tract that has been classified as "low income," has at least 20% of its households on SNAP benefits, or a poverty rate of at least 20%.

Additionally, the applicant must have a previous cannabis conviction on their record or a family member's record. They could also qualify if they have been a victim of firearm violence.

Once the lottery actually takes place, the 55 winners would then have 45 days to prove their social equity eligibility. The state would also have at least 60 days after the lottery to affirm that eligibility.

Delays in each step of the licensing process could be a result of caution from the state, after having to endure a series of lawsuits in 2021 and 2022 over its attempted roll out of dispensary licenses.

Previous lawsuits included claims that the state's previous retail licensing process, which involved scoring and ranking applications rather than a lottery, discriminated against the LBGTQ community by giving extra points to veterans. The plaintiffs' logic is that LGBTQ folks were first allowed to serve openly in the military in 2011.

The state also had to hold a corrective lottery last June to give 51 dispensary applicants a second chance after their scores tied with individuals who received licenses.

At the same time, the state had to endure a court case of disgruntled craft grow license applicants, which held up the issuance of those grow licenses for most of 2022. In total, there were 48 licenses awarded, each of which went to veterans.

Meanwhile, 185 dispensary licenses were held up by court injunctions in 2020 and 2021 before they were finally granted.
-- Zack Huffman, CRB Monitor News